The world of Formula Drift Asia…
This was not just another day in the beautiful warmth and humidity of Singapore, this was an eye opener to a completely professional series event on a scale like nothing I've seen before.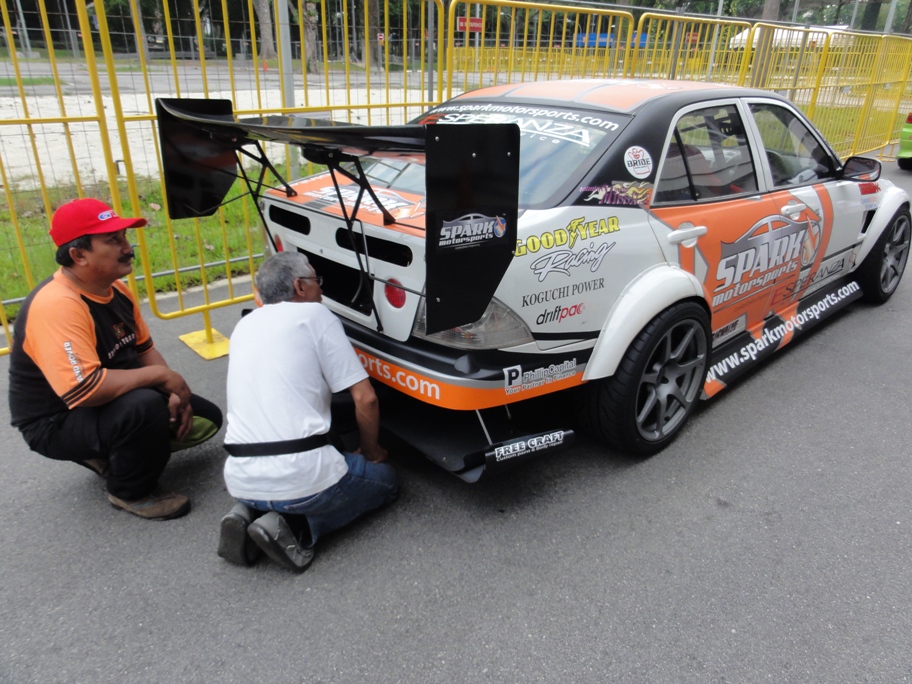 To be reversing you car into a Formula 1 pit bay, with Vitantonio Liuzzi and Torro Rosso's name above your car..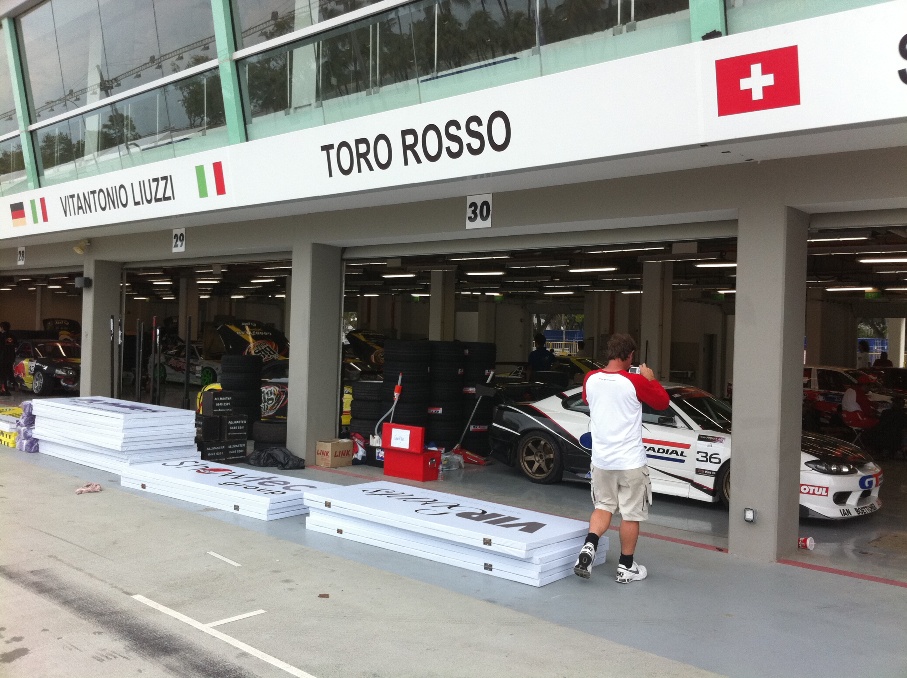 with burnout marks still on the ground where the F1's had smoked 'em on the way out the pits last year…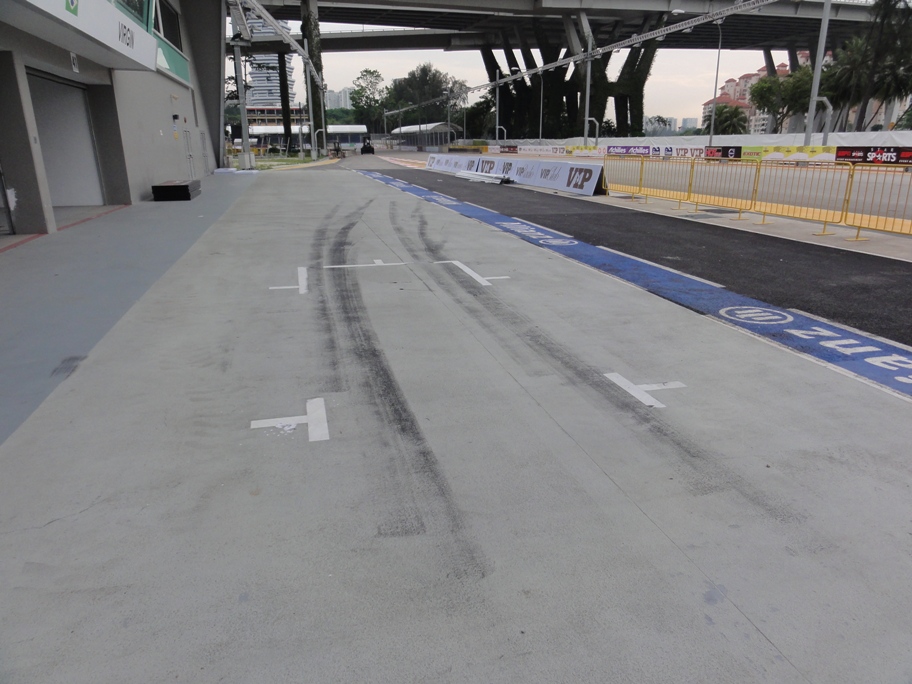 and with more professional looking drift cars than I have ever seen in one place before, I couldn't wipe the grin off my face!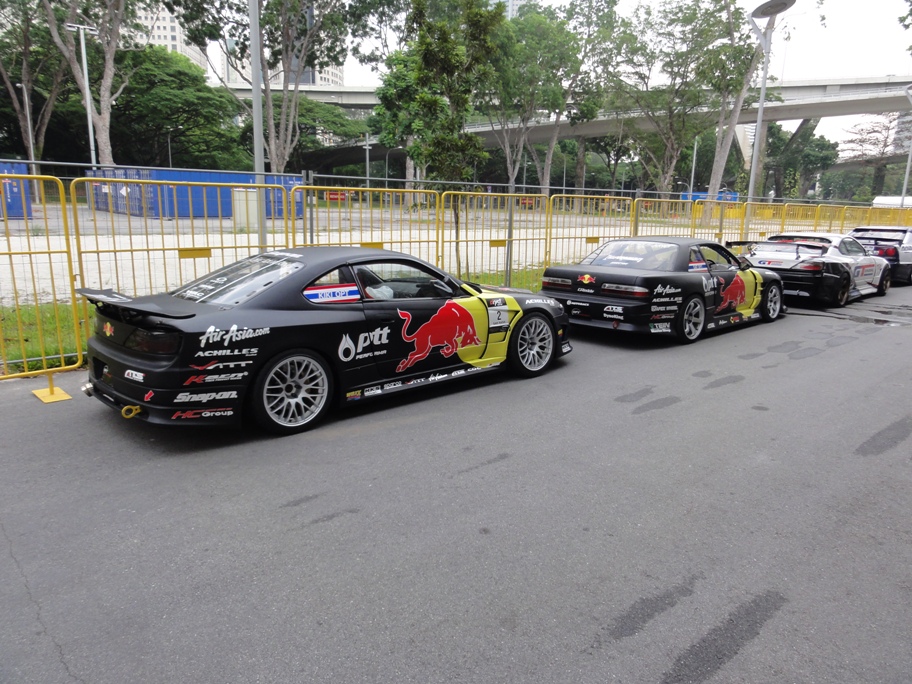 There were a few things to take care of though, and scrutineering was today's main event for me.  So much work had gone into the car before it left to make sure it was exactly how the regulations required, so we were eager to find out if we would pass. First were the number stickers… JB!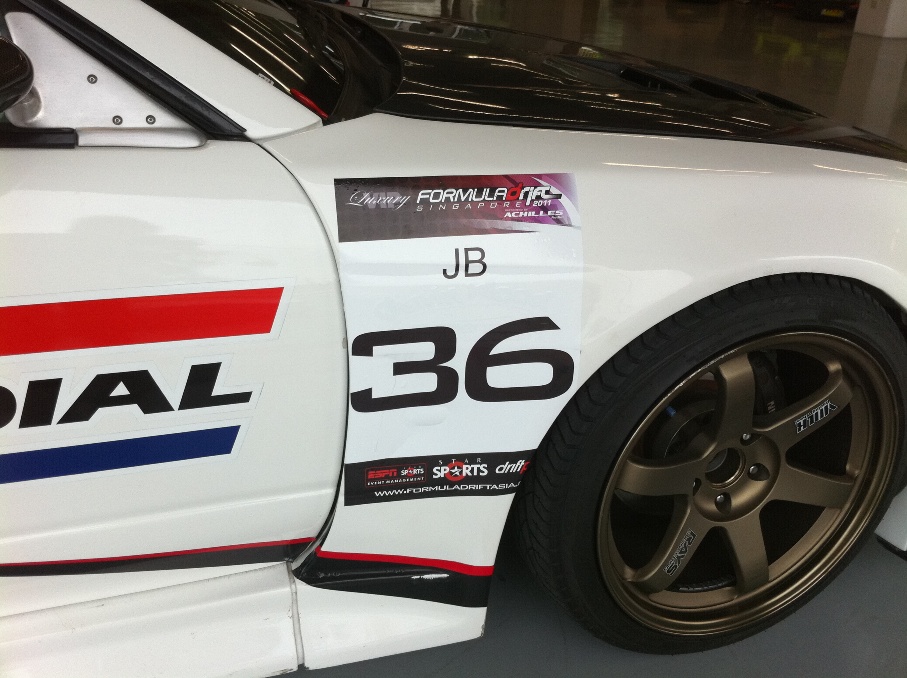 First inpection was pretty good for a car and driver that has not competed in the series before, only the angle of the shoulder section of the drivers harness, and some extra roll bar padding was required.  The hard work had paid off, and after a couple of adjustments, ta daaa!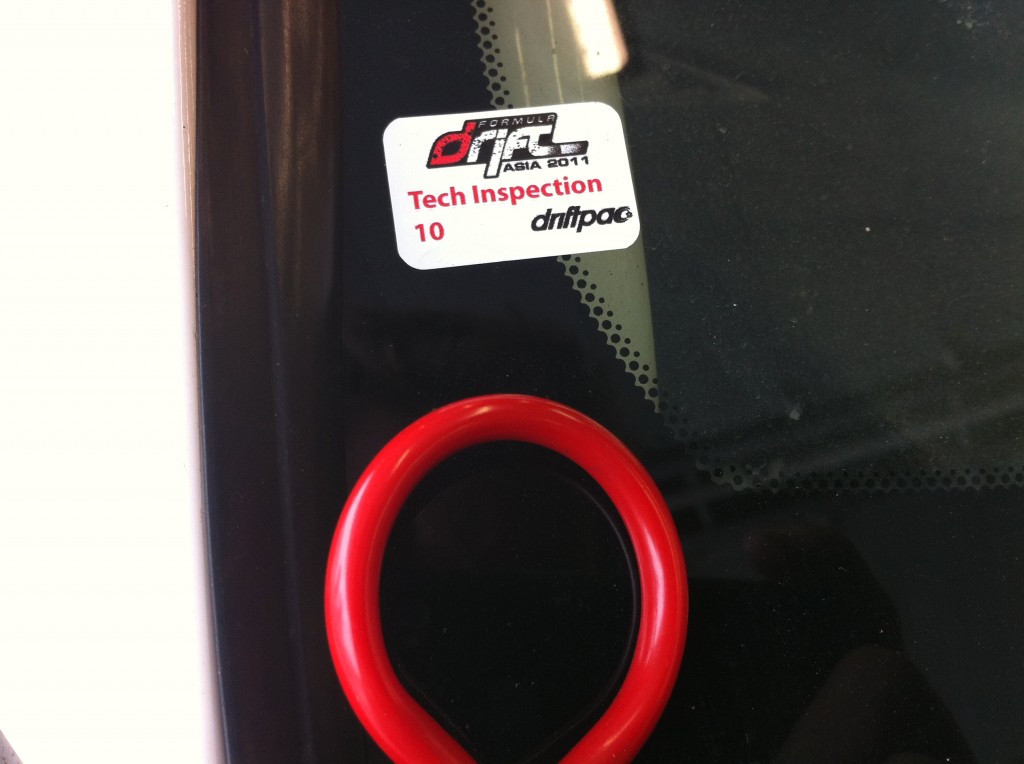 Some of the events major sponsors' cars got out for a run, including Mr Crazy himself, Daigo Saito! From his first run in his mind blowing 800hp machine, he was showing why he would be the one to beat this weekend.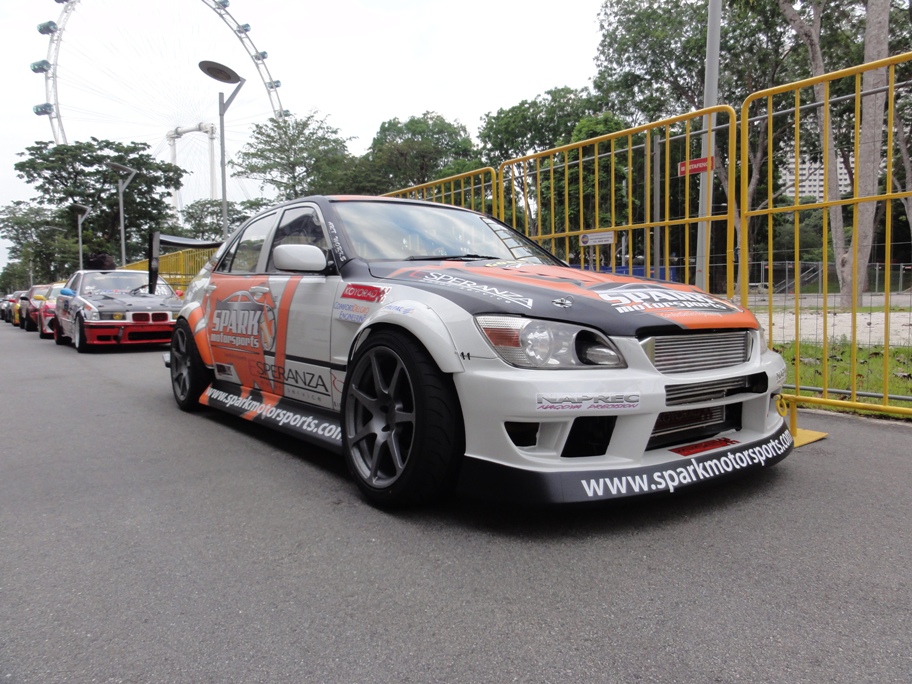 Then we headed in for the drivers briefing.  It was time to find out the line and style and angle and speed they wanted to see for qualify tomorrow.  They were very clear, and could not be more professional.  4 drivers walked in about 2 minutes late, including part of the Red Bull team.  They we handed a 15min practice session penalty, which considering the already short practice time, was a pretty serious punishment.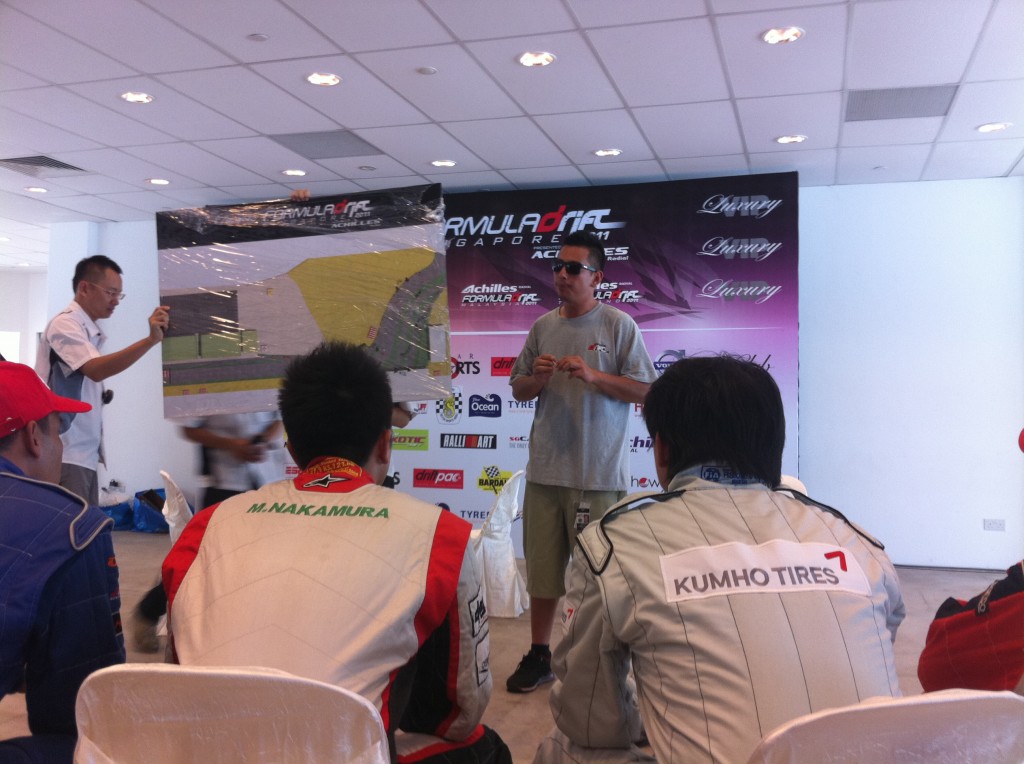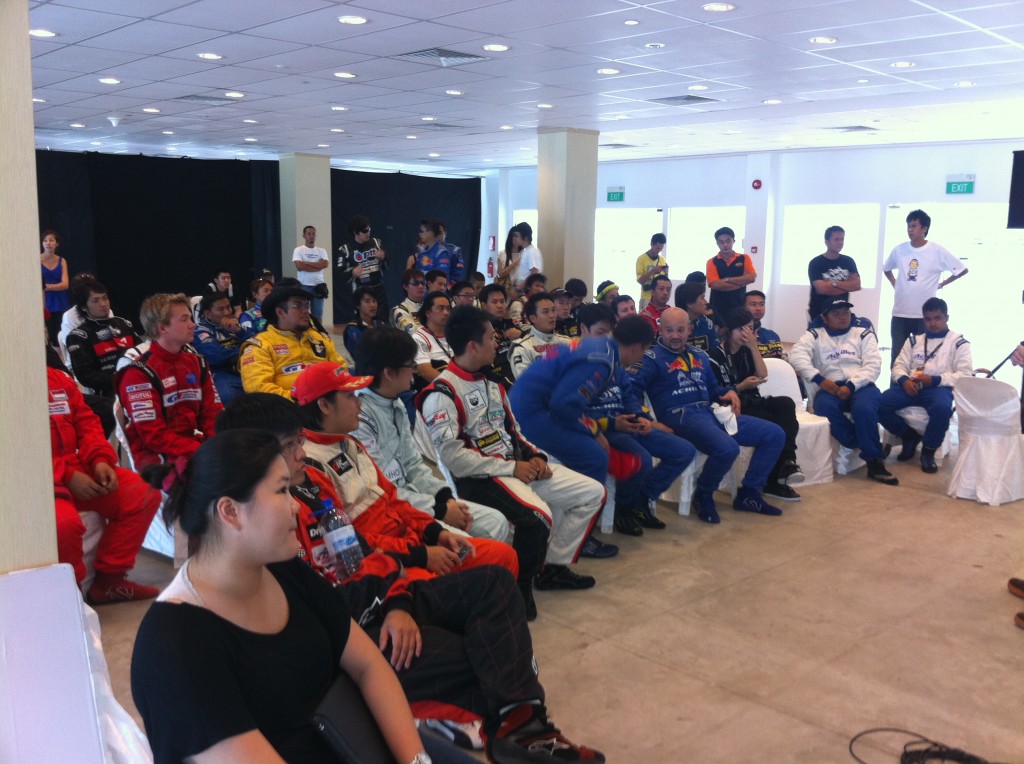 After the drivers breifing there is nothing else left to do except jump in the car at 9am tomorrow (Saturday) and go for it!
If you would like to watch qualifying live on the net, jump onto this:
http://www.formuladriftasia.com/blog/?p=911
I will be 5th in line for qualifying.  It starts at 3:15 Singapore time, or 5:15 Brisbane time, and I will be on shortly after that for the first run, then once everyone has had a go, I will get another run to try and really impress the judges.  Just sitting here now writing this is getting the nervous juices flowing!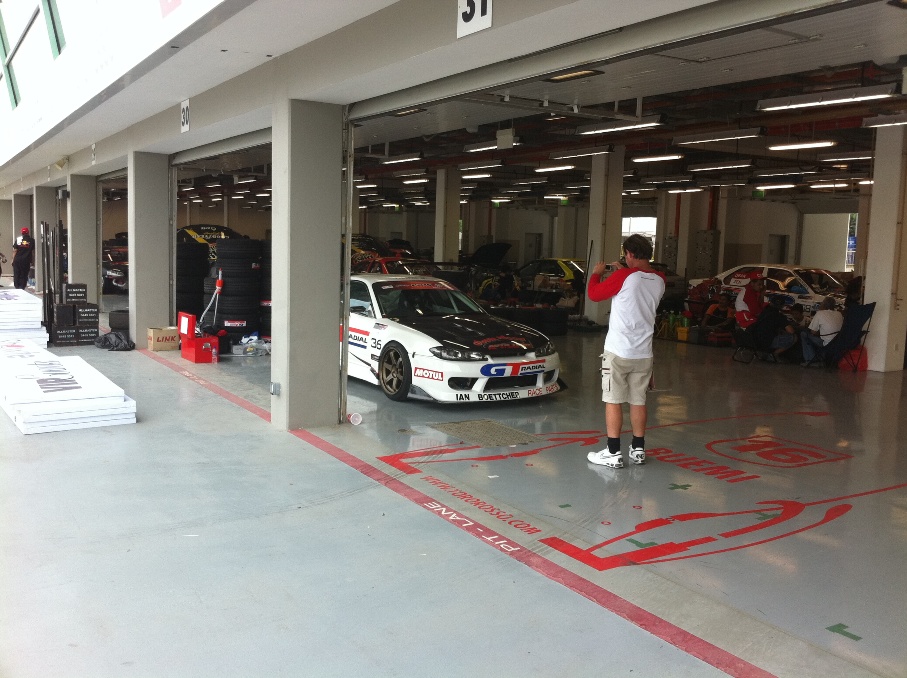 Wish me luck!!!  I will update this site as soon as I can find out a qualifying score.