2nd Place at Stadium Drift Australia Rnd 1!
The first round of the 2014 Stadium Drift Australia Pro Tour Championship was held at Carnell Raceway, Stanthorpe on the 22nd March.  With one of the strongest driver/car line-ups so far, it shaped up as one hell of a battle for that podium spot!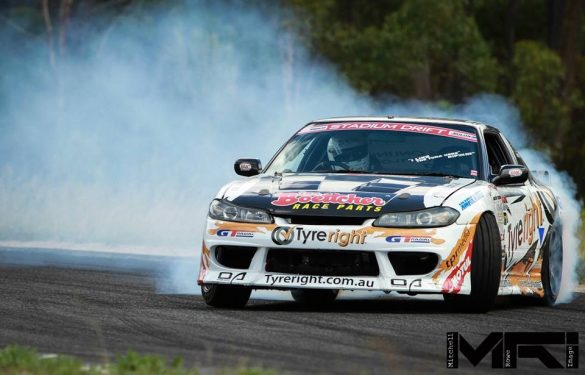 The weather was looking great when we arrived. The typical cold Stanthorpe temps were absent, with the bright sun heating up the usually quiet country race track.  But that didn't last all day!  Not long after the on-track action started we were looking at some dark clouds rolling through.
Practice got underway and after a couple laps, we weren't totally happy with the feel of the car.  We quickly came in and after discusions with the crew, we made some changes and headed back out for a quick test.  We did one lap and knew straight away, we were on point ready to race!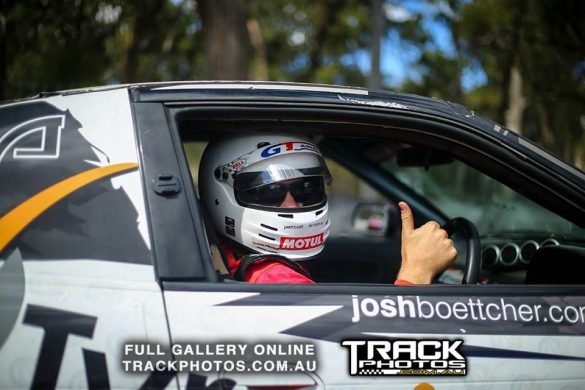 After the first 2 heat battles were complete, we were feeling good.  We were pushing to finish the final 2 heats strong and hopefully find ourselves on top of the finals qualifying, but we ran into some turbo boost issues and were chasing a lack of power through the rest of the heats.  However, luck was on our side as the heavens opened up and made the track slippery, which made it possible to make it through the final battles with a significant power loss.  Once the heats were over, we had hung on and qualified in 4th place, putting us straight through to the A-Main final and giving us some time to sort out the boost issue.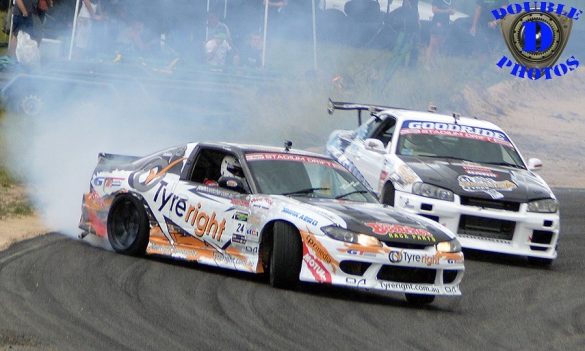 Our crew worked overtime and we got it fixed and we were back in business for the finals!  We went out as hard as we could against our top 8 opponent, Brad Touhy, and put on a great show for the crowd!  I got the win and went through to the top 4!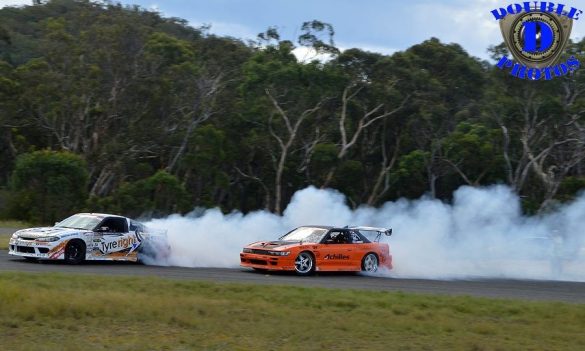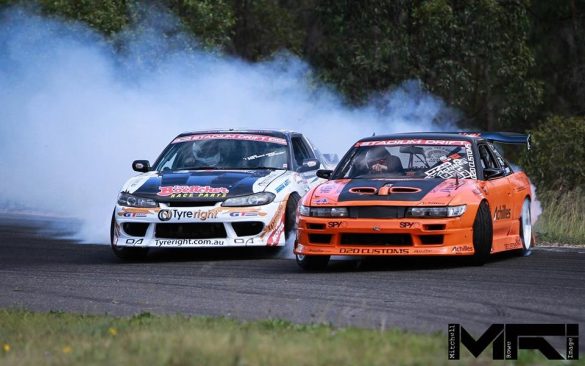 In the top 4 I was up against long time friend and on-track rival, Rob Whyte.  We always push 110% against each other and this time was no different.  First up we had 2 of the closest battles seen there all day, including a couple touches, but no mistakes, so it was time for a re-run.  In my chase run I kept it tight again and got right up on his door, but as we came around for the next run, it started to rain again and I could see the track turn slippery again very quickly.  So on my lead run, I eased into the first corner, not knowing the conditions, and how much grip there was, but Rob hadn't seen how wet it was and came in a bit too hot and and hit me turning us both around.  We were through to the final battle!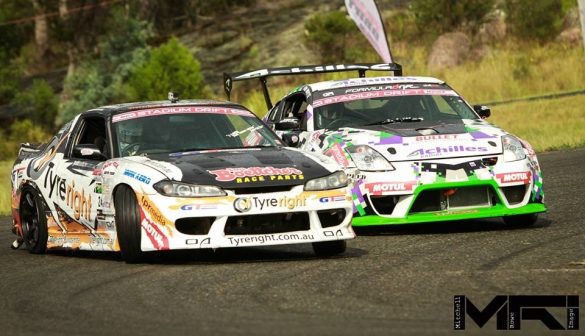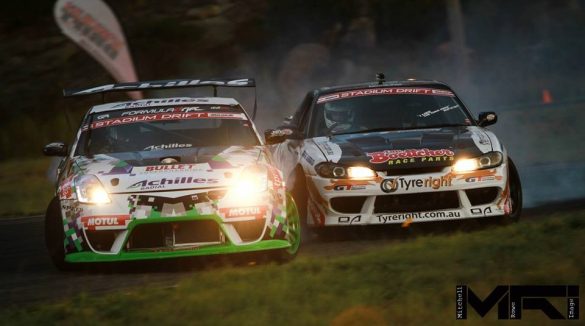 We were up against last year's Stadium Drift Pro Tour champion, Mick Rosenblatt.  On the first run again in the wet, I led with a tidy run, until the last corner were I just over shot it a little and turned it around.  Knowing the deficit was going to be hard to turn around, I gave it everything on the chase pulling right up, wheel to wheel on Mick's door, but it wasn't enough and Mick took the win and we brought home a solid 2nd place.
Great work by the team, and the GT Radial HPYs were awesome in the wet conditions!  Can't wait for the next round at Stanthorpe, it's such an awesome track  for this crazy motorsport!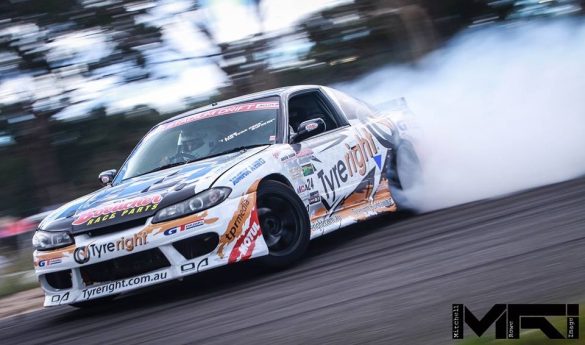 Until next time, STAY SIDEWAYS!