It begins: Formula D Practice and Qualifying!
Today was the biggest day in my drifting career.  After months of planning and hard work, and incredible support from GT Radial, it all came down to 2 runs to make it all worth while.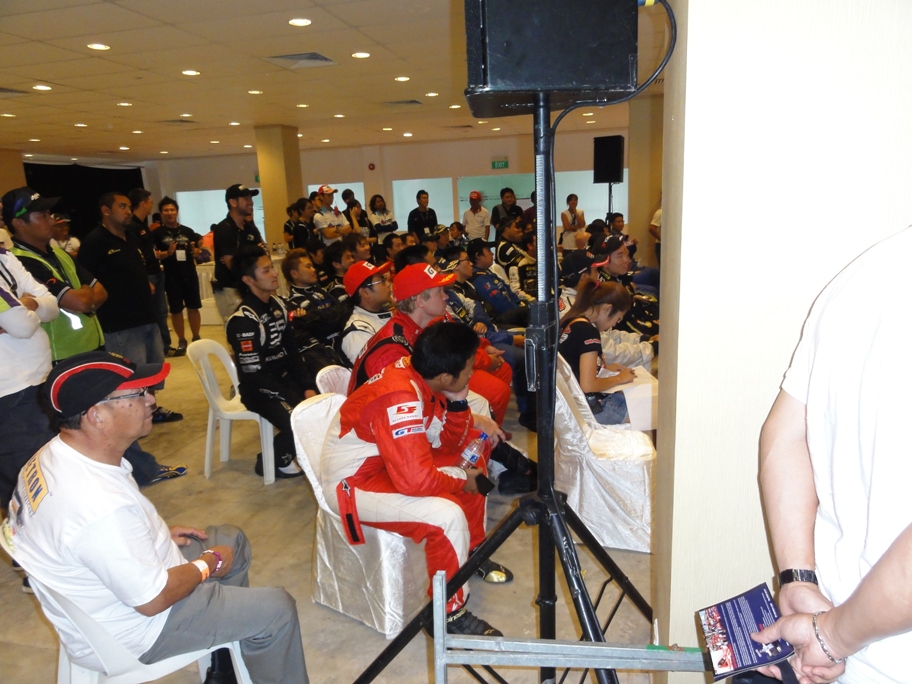 The 44 drivers were split up into 2 groups for practise.  One group from 9am till 11:30am and the second from 11:30am till 2pm.  With all 22 cars lined up, and one car on track at a time, it was a pretty  long line up.
I got 4 practice runs on a nice dry track with plenty of rubber down meaning lots of grip, even through the painted bitumen section.  My spotter told me that my lines were good, apart from one area that I needed to work on.  Which a lot of people were having trouble with also.  But before I had it sorted, this happened…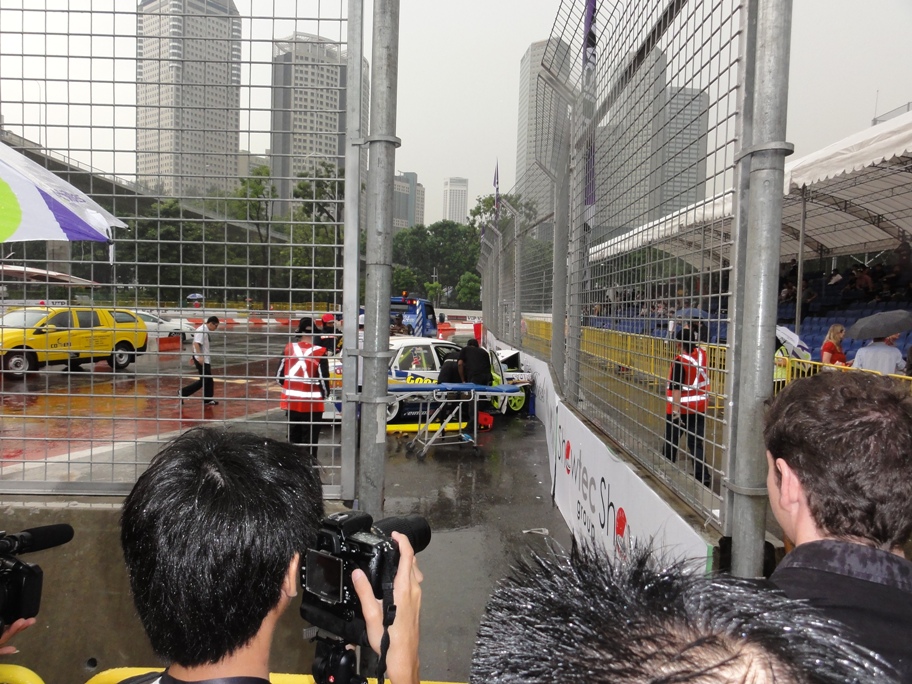 The last 30 minuted of the session was called off, and the track was soaked.  Qualifying now looked like it would be a wet track, and I would not be getting any practise in the wet before complete the 2 most important runs for me, ever.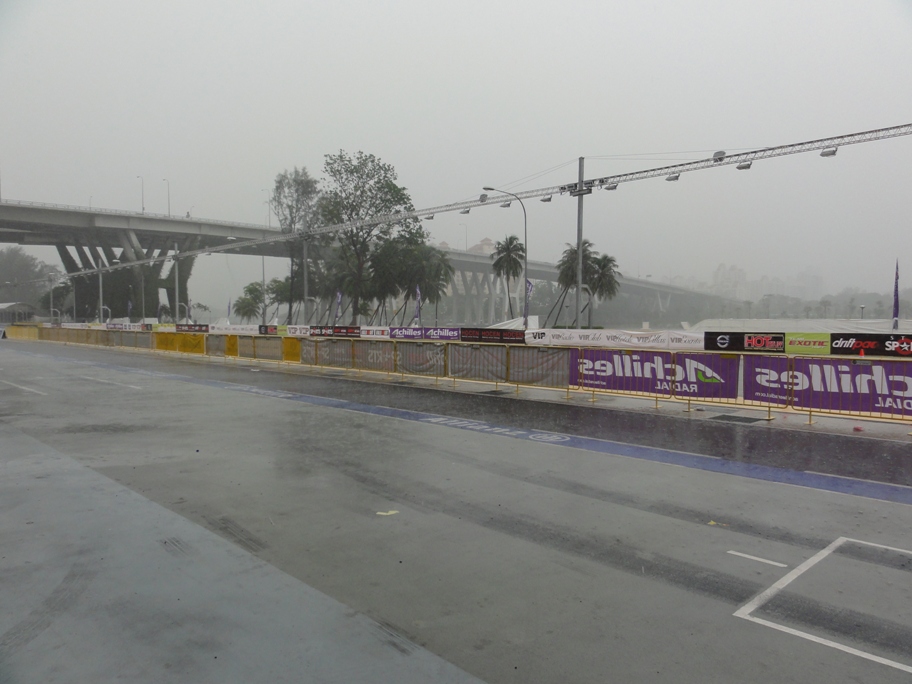 So after group 2 got lots of runs in the wet, includiung a rather big shunt were the driver sprained his ankle..
It was time to head out for the first, and hugely important qualifing run.  If I could lay down a solid run now, I could push a lot harder in the second.  The track was still wet and I was 5th in line to run.  My spotter told me the 4 cars before me had spun as they were going too fast.  The judges had also given us a rather high minimum entry speed for the wet conditions.  I decided not to go for the 110km/h entry speed (meaning i'd miss out on the 10 points for speed), and just make sure I had some points on the board.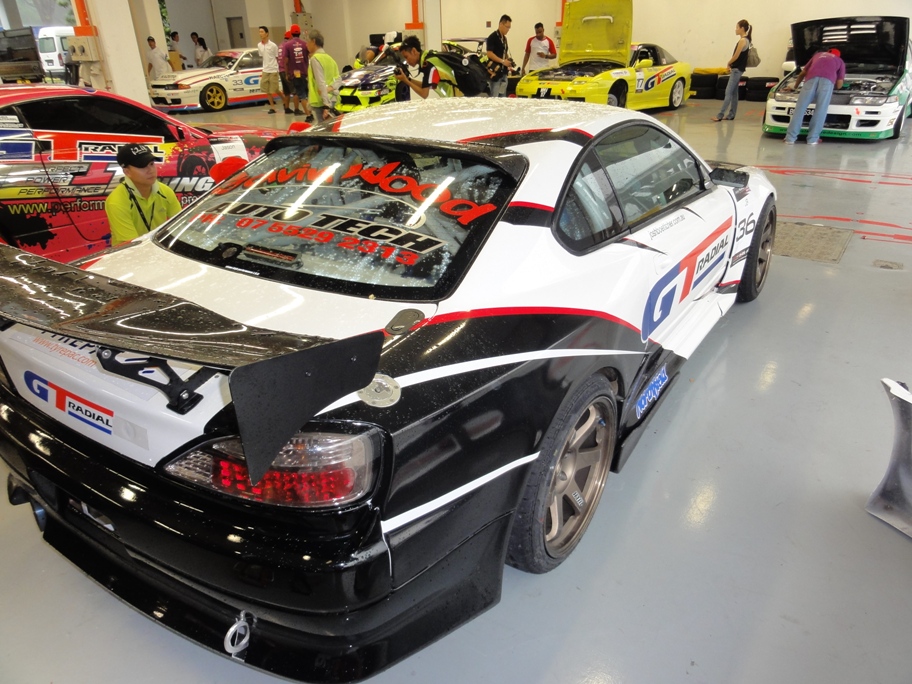 After muscling the car around through the wet bitumen on the entry to turn one and through to turn 2, I then had to deal with the wet, painted bitumen!  The difference in grip was huge! But I was able to keep it sideways and not straighten or spin, so I had a score!  I had scored 48.5/100, not an amazing score, but with the track the way it was, there was definitely going to be a lot of spins and 0 scores ahead.
Here is a video from of the first qualifying run, thanks to Nathan for this!
And here is the qualifying list. Also, on the Formula Drift Asia facebook page they have posted this message this morning:
"Due to weather forecast, we have revised the top 32 tandem battles to start from 10.30 am (Singapore time or 12:30 Brisbane time) instead. Spread the news…!" However, on the ESPNStar site they're saying their coverage will start from 1:30pm Brisbane time!