New look and power for the Tyreright GT Radial Sil80!
Thanks to some very hard work from my awesome crew, the Tyreright GT Radial Sil80 is now ready and on it's way down to Adelaide for round 1 of Australian Drifting Grand Prix!  We updated the front end to the S15 and let Brett Rogers Motorsport Design work his magic yet again and we are super excited about the new look!  Both cars now have our new team livery and we couldn't be happier!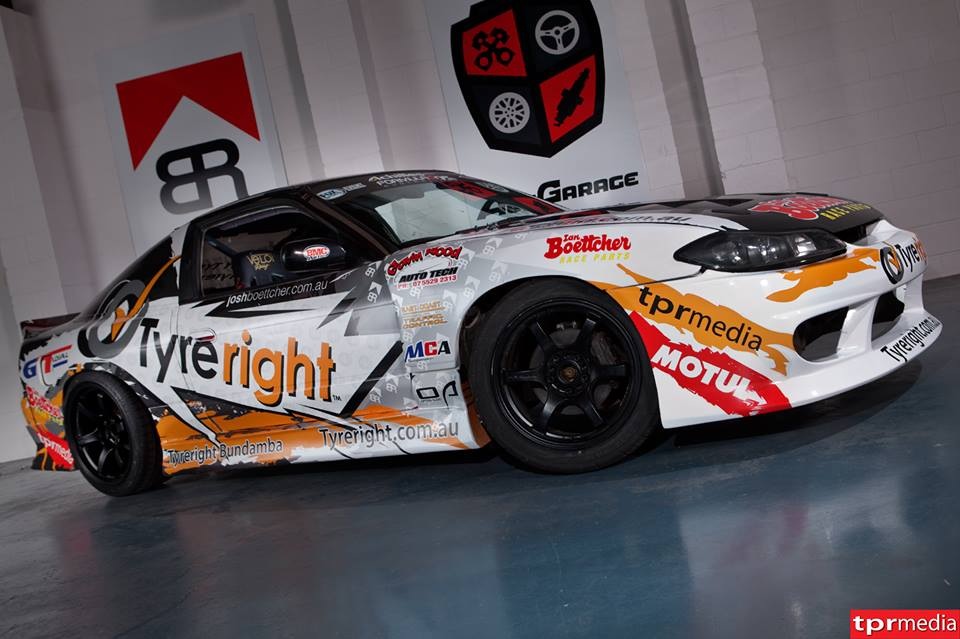 With the GT Radial S15 now sporting a monster race bred V8 under the hood, we took the S15's previous motor to Gavin Wood AutoTech for tidy up and refresh.  Now the 500hp atw HKS 2.2L turbo SR with the Fabulous Fabrications stainless megaphone exhaust is back in action in the Sil80, it will scream again just as loud as it did in the S15 when we took the podium at FD Asia Round 1 in Melbourne!
So we can't wait to get out on track this weekend at Mallala Raceway in Adelaide.  It's the start of the 2013/2014 season this weekend with plenty of drivers bring new and improved cars and stepping up their game, so it's looking like a great weekend.  So if your in Adelaide, come on out for this awesome event, tickets and info can be found at http://trackbattle.com.au/adgp/events-2/round-1-mallala-motorsport-park-sa/