434ci Alloy V8 in our GT Radial S15 for FD Asia Rnd 2!!
After setting up an awesome new tube front end for the GT Radial S15, everything was going to plan ahead of shipping it over to Malaysia for Round 2 of the Formula Drift Asia Series.  That was until the trusty 2.2L HKS SR20 revealled a rather nasty problem last Tuesday.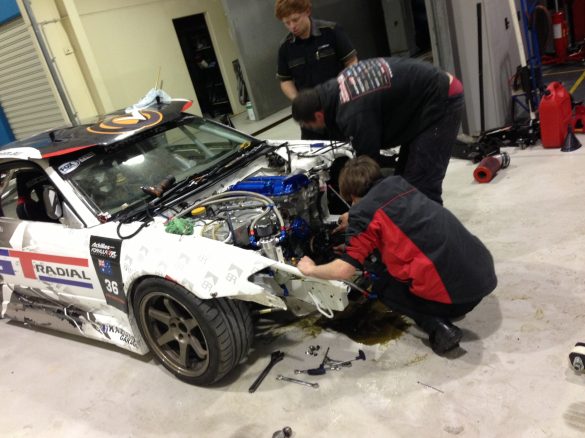 We heard some noises we didn't like at all, and before long the tube front end was put to good use with the SR out with 90mins!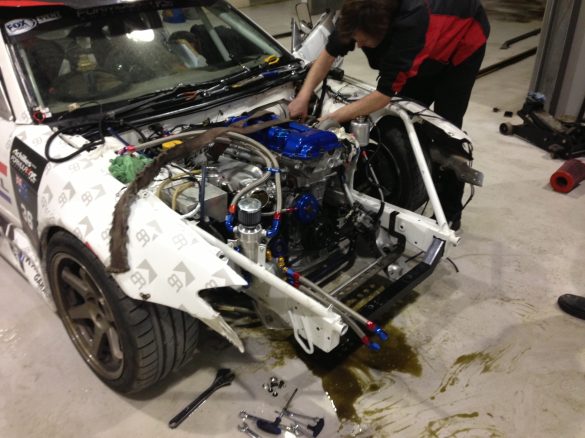 I drove it straight down to Gavin Wood AutoTech for Gav to give it a once over.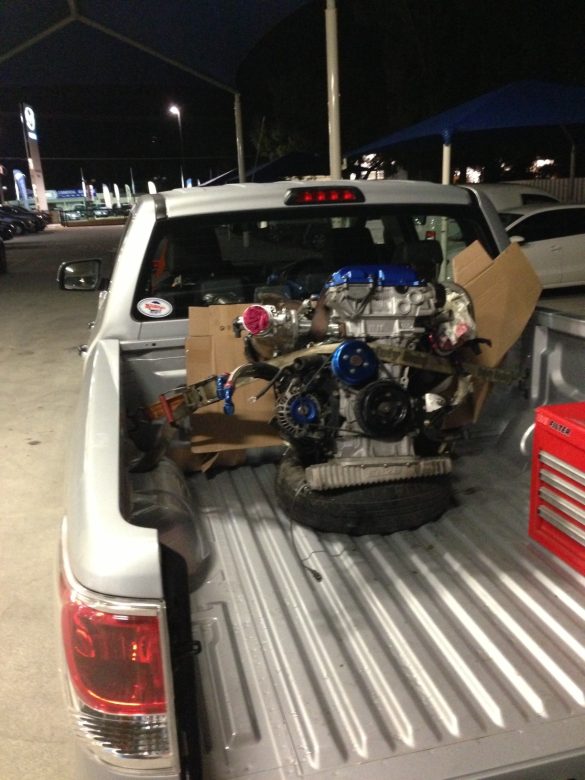 After a quick look, Gav found this (sorry for the "Gav's phone" photo, all 5 'caps' are supposed to be in one peice).  So it was time for some massive decisions!  We didn't have enough time to fully rebuild the HKS SR and we didn't think that going for a lower powered SR was a good idea considering the level of competition in the FD Asia series.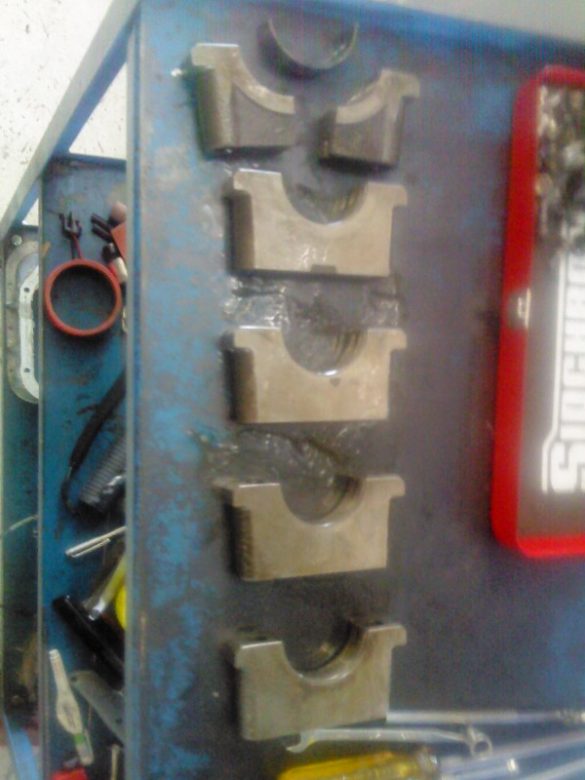 We have been planning to put some American muscle into our light weight Japanese chassis for next season.  Not only to increase power, but increase the awesomeness as well!  And with my family's Speedway heritage, we didn't plan on going down the traditional LS engine path.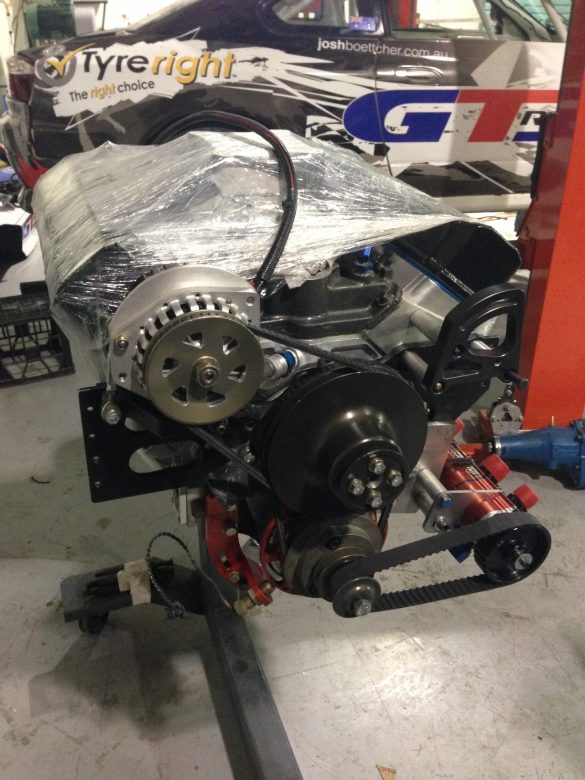 With everything considered we have made the bold (crazy) choice to move forward the engine swap with less than 2 weeks left until the car is on a container and heading overseas!  We are using a light Alloy 434ci Chevy V8! This motor is directly from the US Speedway Late Model Series!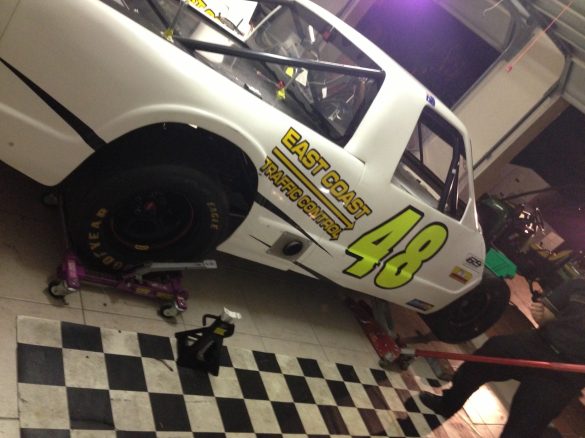 We also needed a strong gearbox for the huge torque of the new motor, so after contacting Milo from Miles Racing and East Coast Traffic Control, he let us head straight there that night and pull the gearbox out of his super cool OzTruck!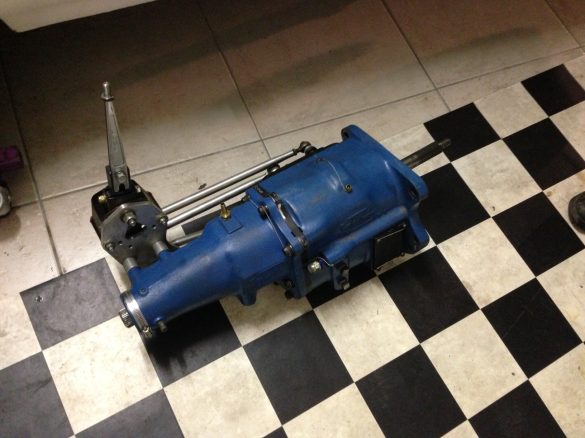 We had it out in an hour or so!  The Tex Racing T101A is a great gearbox for worry free racing with high torque V8 applications.  Give the guys at Ian Boettcher Race Parts a call if you're chasing one of these type of gearboxes, they can source them straight from the US and get them here quick as well!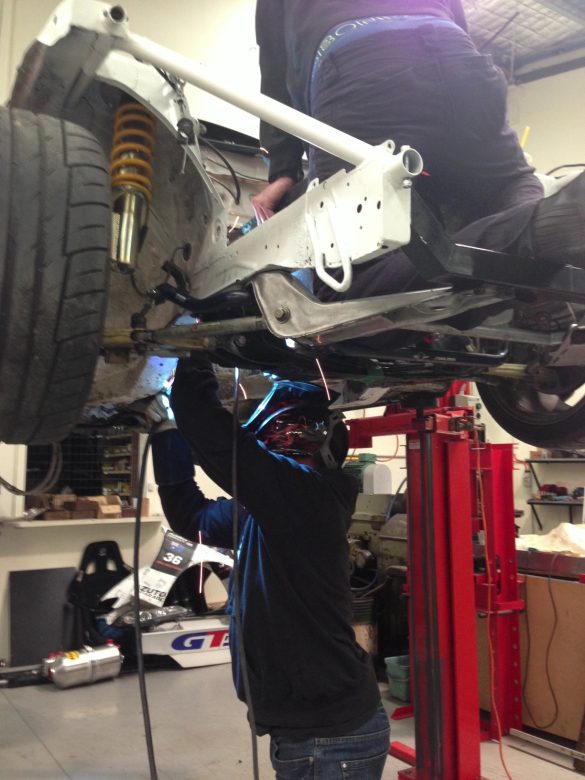 With the experience we have, and the support of my ridiculously commited crew, my wife, family, friends, family friends and more, we will make this happen!  It will be difficult, but we know we can do it!  So stay tuned for more details over the coming days!
You can follow our progress on our Facebook page:    www.facebook.com/JBDrift
Or instagram:   josh_boettcher