Welcome to Malaysia! FD Asia Round 1 prep!
Well we made it to beautiful, hot and humid Kuala Lumpur today and we've been busy!  After arriving, the first thing I wanted to do was get hold of the S15 and check everything was in order. With that as our main goal, when we found out it wasn't at the track yet we found ourselves busy elsewhere while we waited.  Our good friend from GT Radial Malaysia picked us up from the airport and helped us get everywhere we needed to go.  First up we had a Malaysian breakfast at 'Old Town White Coffee'…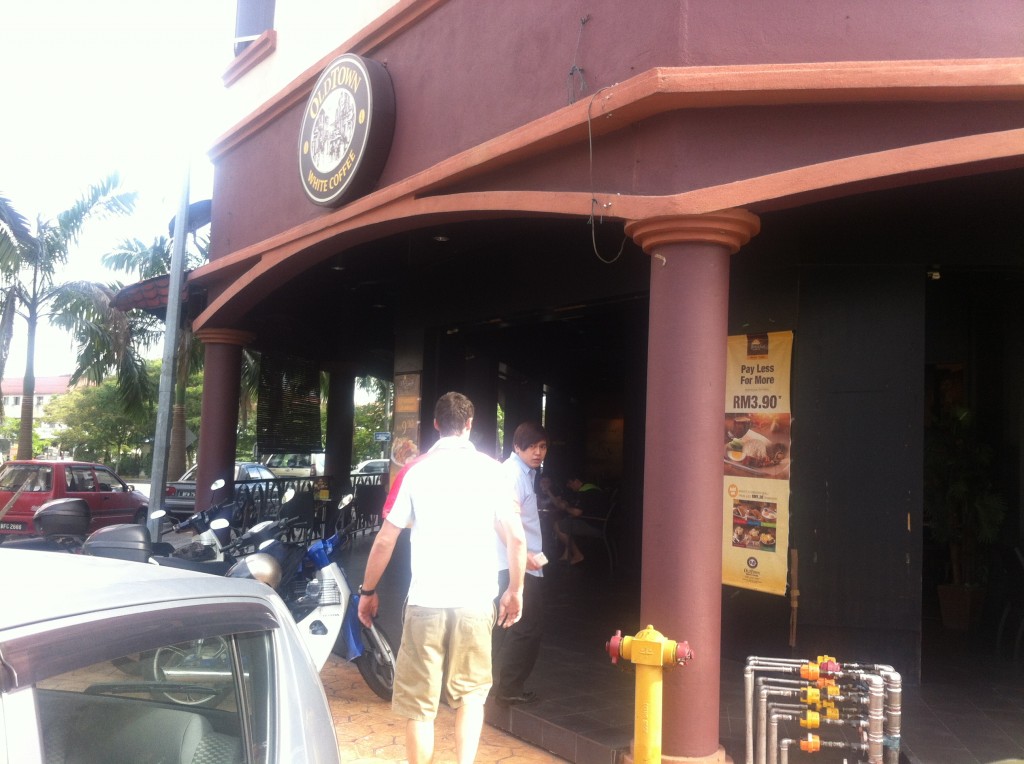 Once we finished, we went back to Duncan's office and came accross this awesome VW Sirocco at the workshop next door.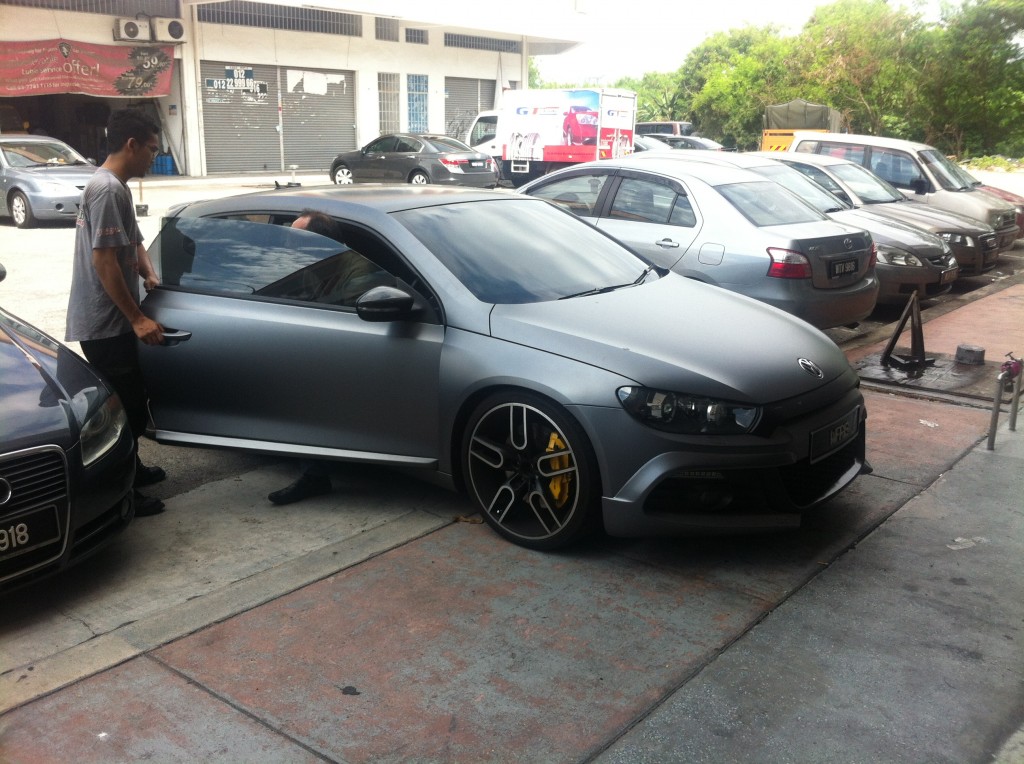 Then we decided to and check in, but via the track to see if there was any progress on my car's arrival…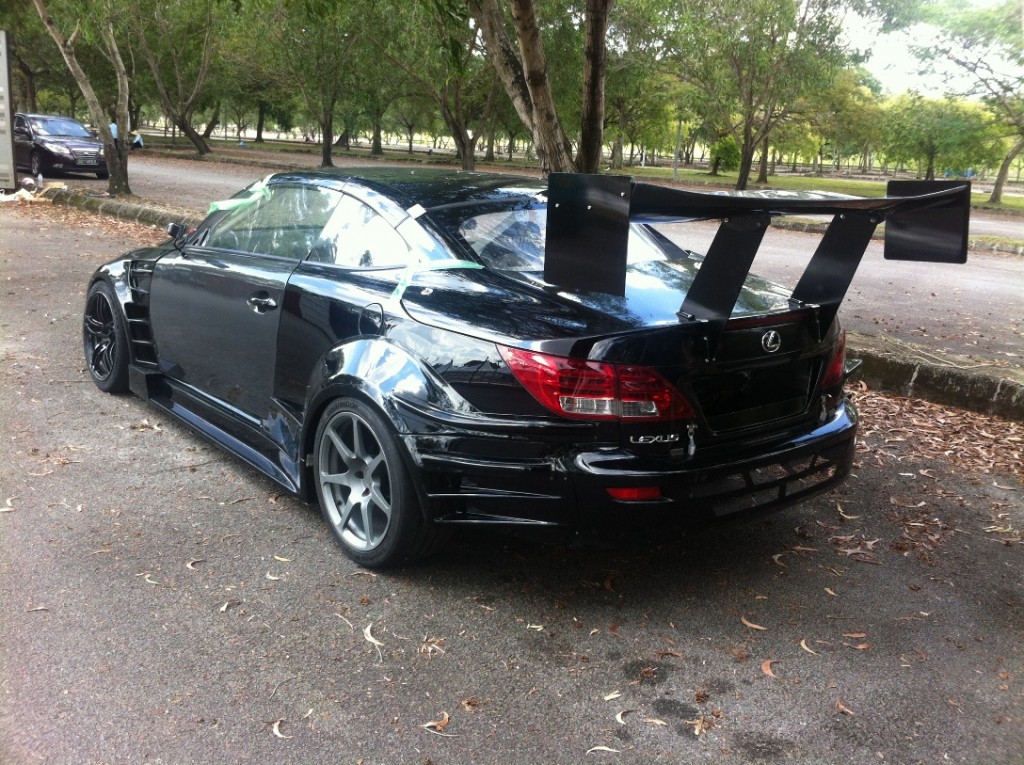 There was none yet, but we were greeted with this menacing sight!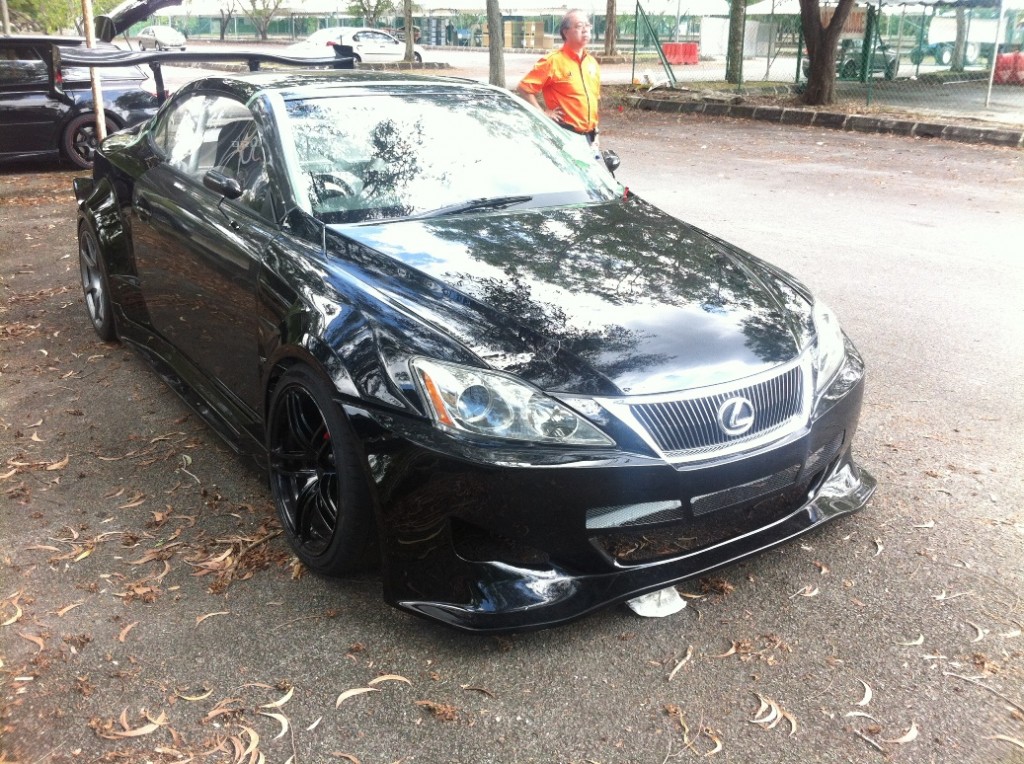 Mr Daigo Saito's new Lexus IS250C (the C means 2 door convertable) is even more staggering than last year's Altezza, and in my opinion more than his current FD USA SC430 as well!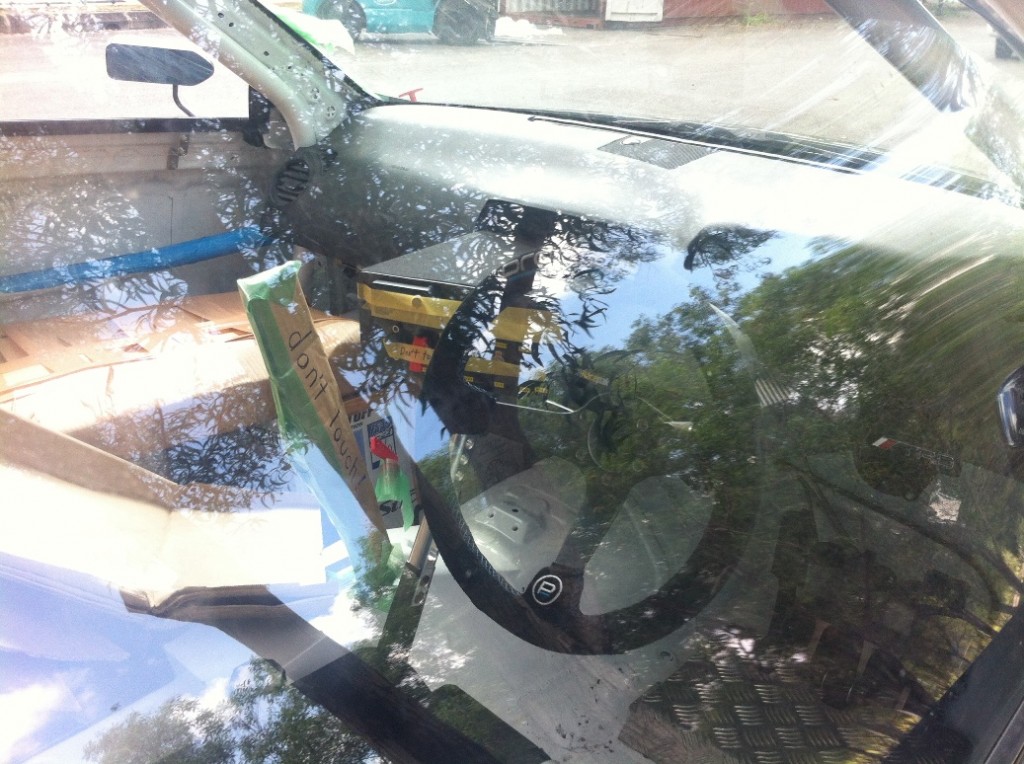 I mean who has seen another full on IS250 pro drift car? Let alone a 250C!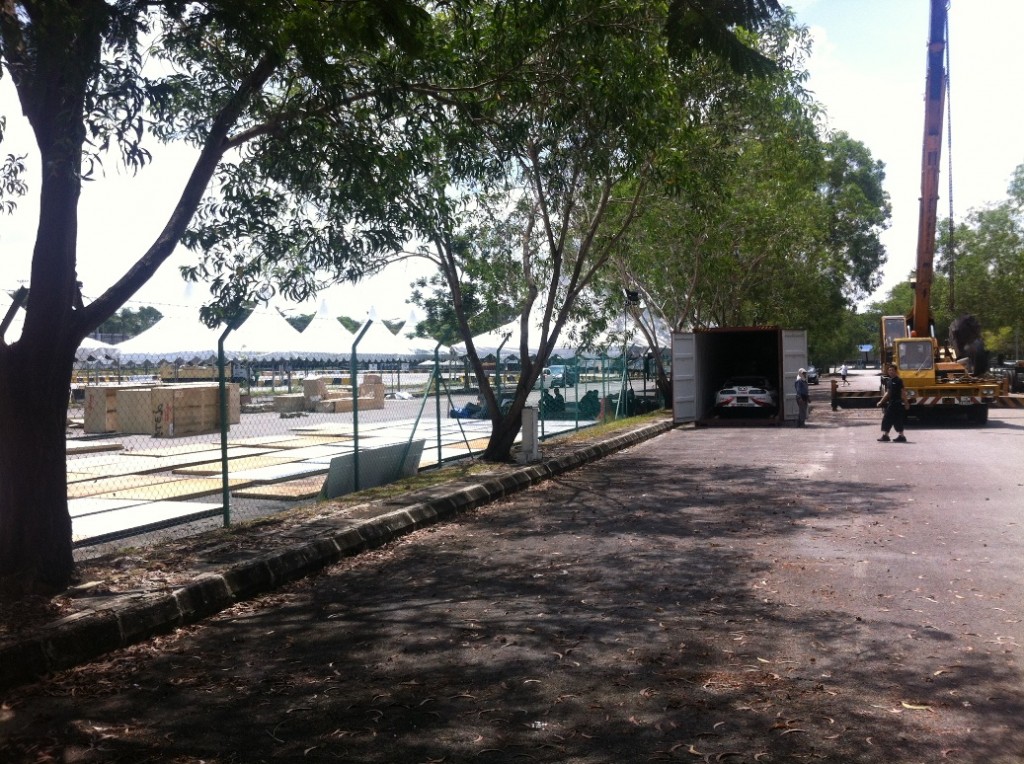 Now, there was only 3 cars there, but there were 3 of Japan's finest 2JZ weapons! Including Mr Manubu Orido's beautiful RS-R Supra being removed from the container and Robbie Nishida's ride, the old Weds Chaser!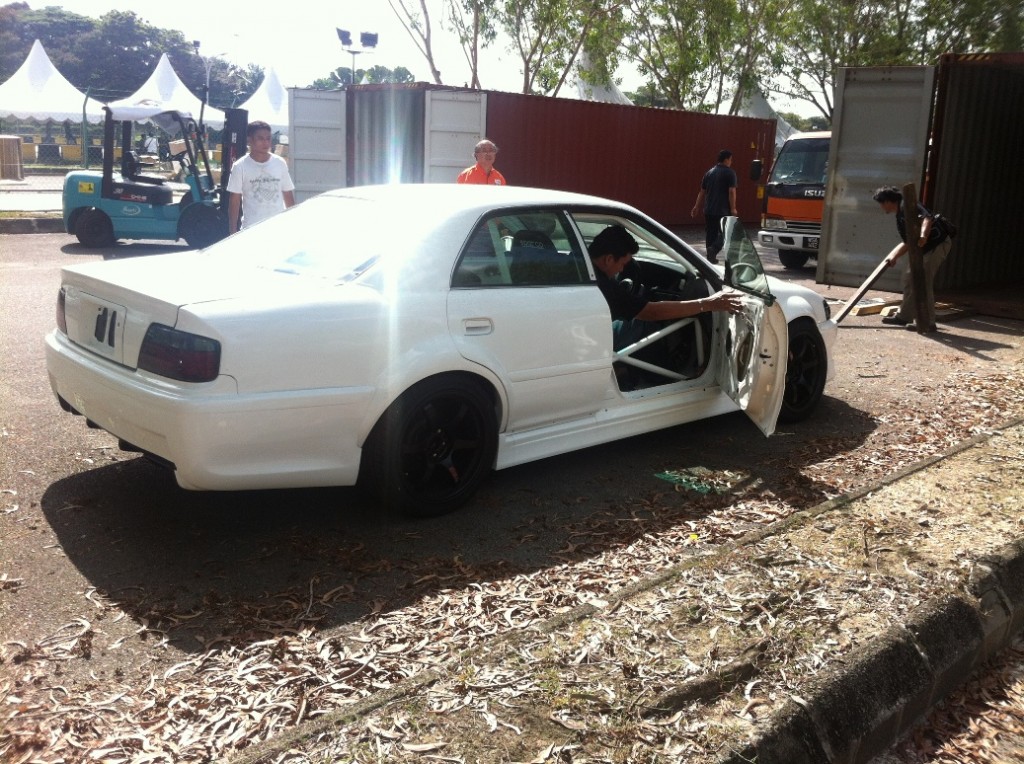 Eventually, after checking in here…
We had some lunch with Duncan, then finally went and checked out the S15! It's always a bit nerve racking opening the container after your pride and joy just crossed the ocean, but all was well!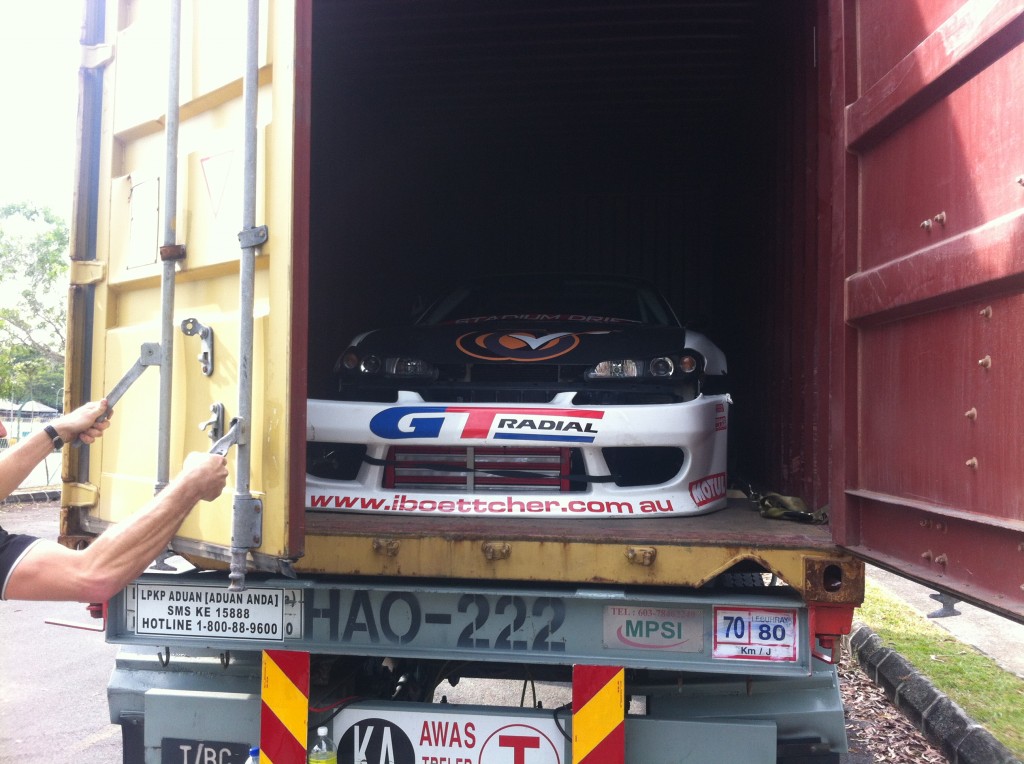 Tomorrow morning, I have been invited to be a part of the official FD Malaysia 2012 press conference! Can't wait! And then straight after that, it's time to fire up the S15 and take some unsuspecting media representitives for a ride on the super fast 'Speed City' circuit!
Until tomorrow… Stay Sideways!