Formula Drift Indonesia – Qualifying
The fist day of qualifying is over at Formula Drift and I am excited to say that I made top 32, qualifying 9th overall and will go on to battle tomorrow! Getting used to the new Cefiro was a steep learning curve, but we are quickly getting to know each other.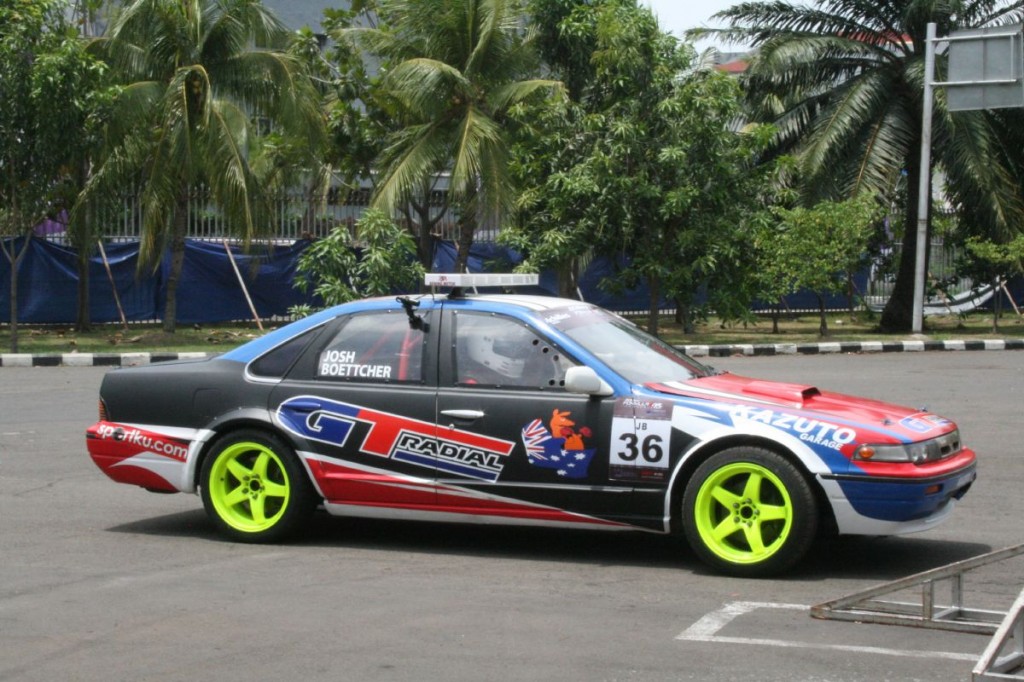 The steering geometry is different to what I am used to, as it is set up to deliver absolutely insane lock.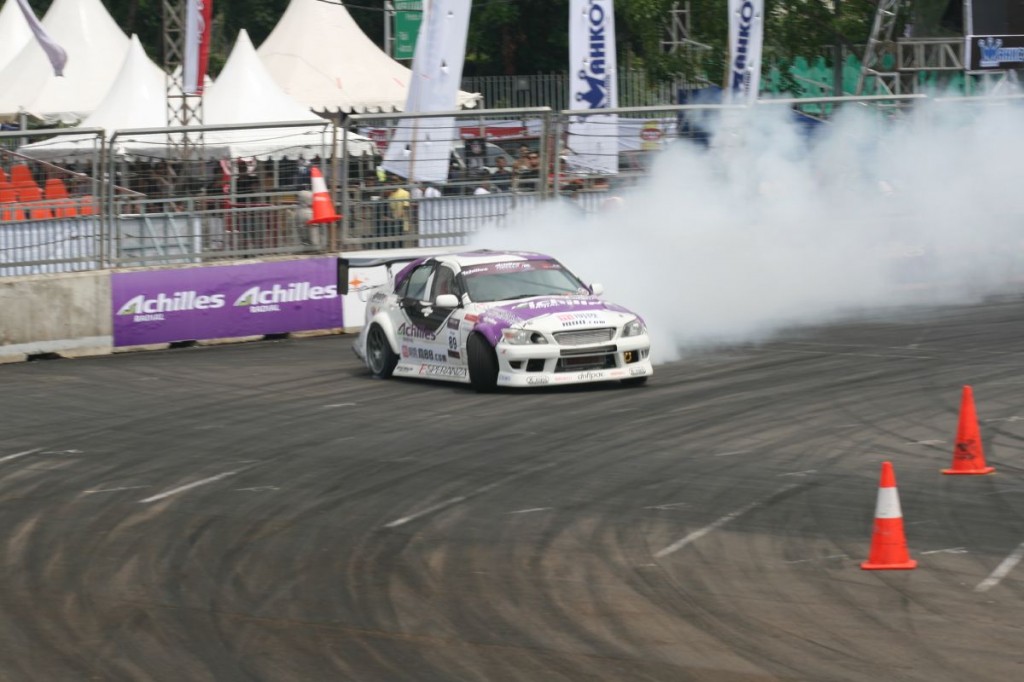 For my first qualifying run, it was important to simply lay down a solid run, so that I had a benchmark in the new car.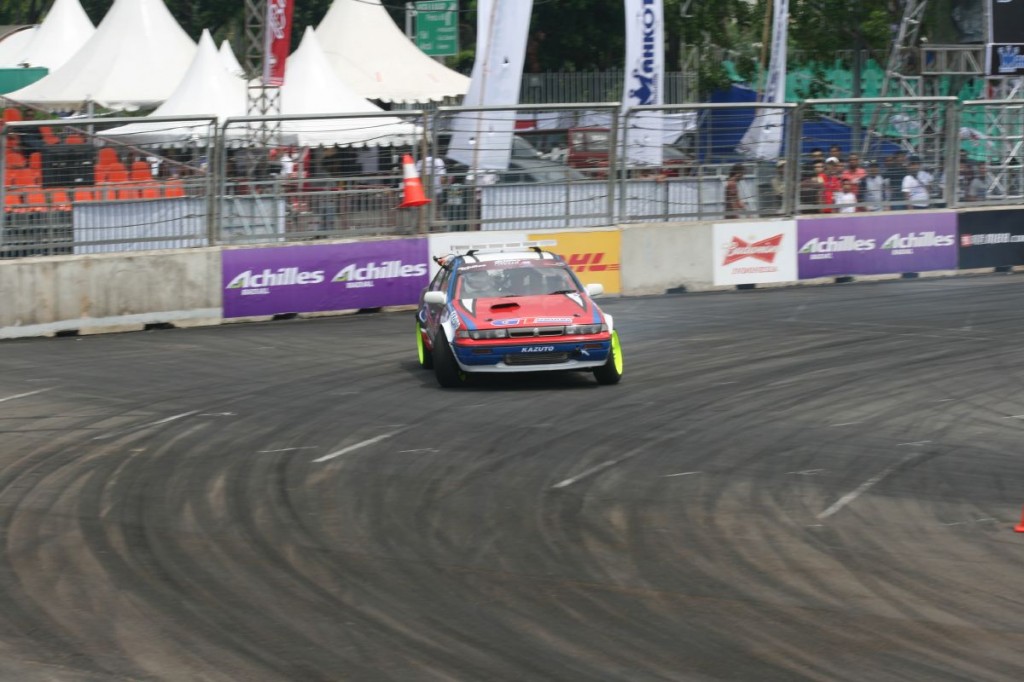 With a score of 63.5 from my first run, this had me in third place overall at the time. With 16 competitors still due to run after me, I knew that the score wouldn't keep me there,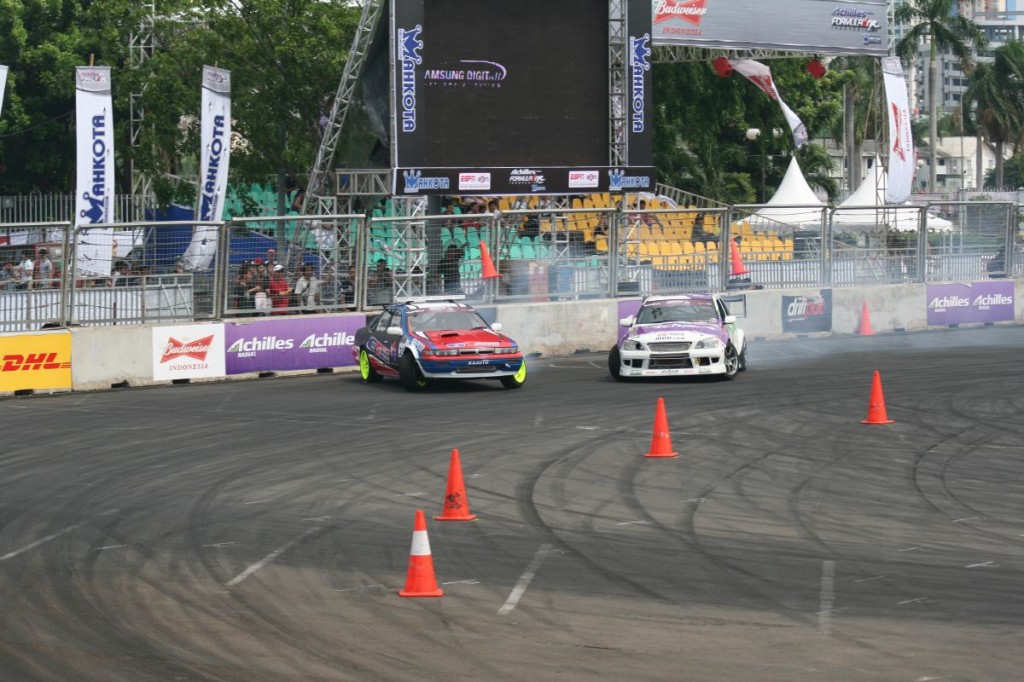 but it was a decent foundation to allow me to really push it for the second run.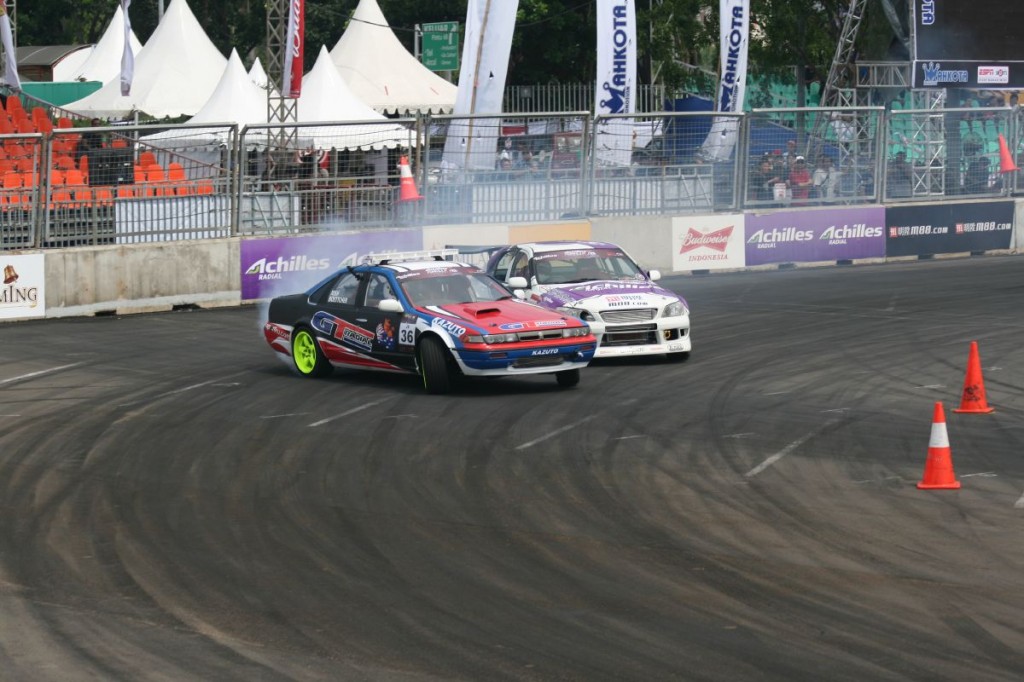 With nothing to loose going in to the second qualifying run, I really wound it up. Finishing my second run with a 74.0, the extra push paid off. Later in the day, I discovered that I had almost hit the speed target on that run as well, that nets you 10 additional points. I entered at 98.9km/k and based on the points, if I had of entered 1.1km/h faster, I could have qualified 2nd with a score of 84! Guess I'll just have to go a bit quicker tomorrow!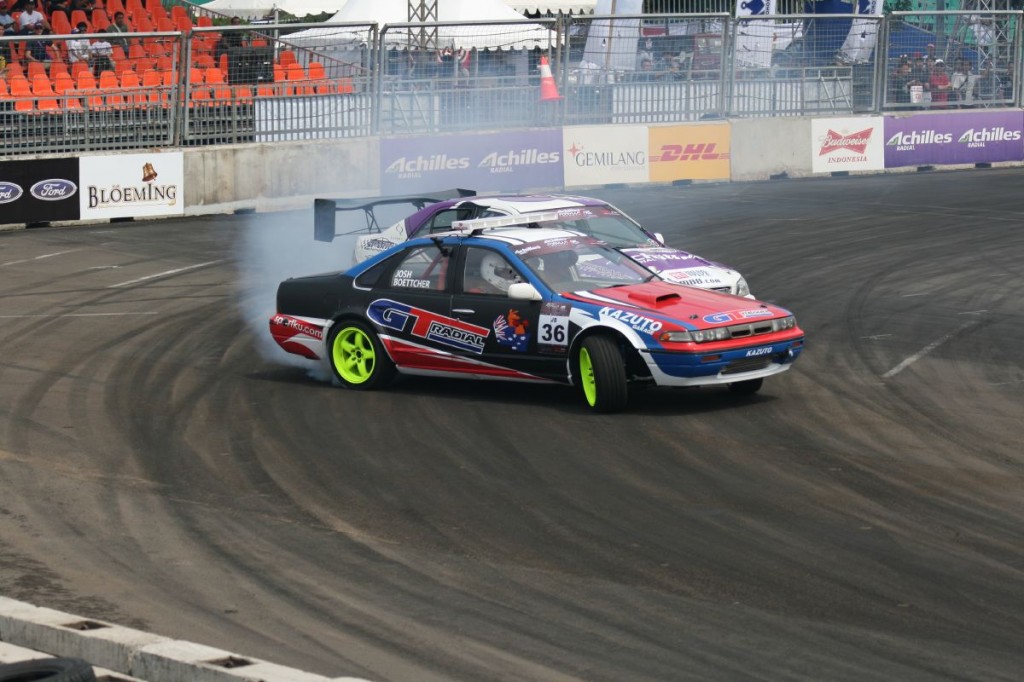 Today is the all important top 32, at this stage, it looks as though I'll be against one of the M-150 team first, then if I make it through, I will be against either team mate Dean Zen, or Red Bull Thailand's, Kiki Sak Nana!
I'll keep the updates coming throughout the day, thanks so much for all the support!