FD Malaysia – A day at the Square
Today we had our very first chance to both inspect and drive the crazy track at Merdeka Square where we will be competing over the weekend.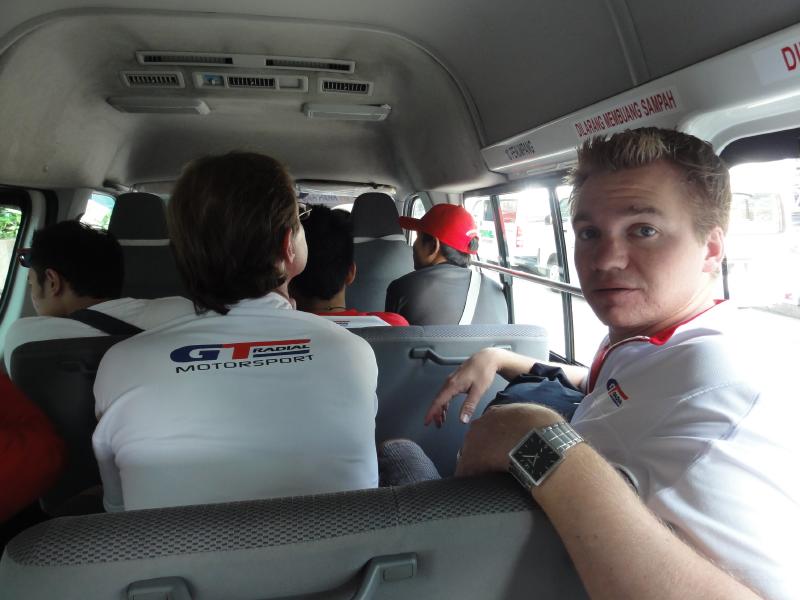 We arrived at the track very early and they were still in the process of getting the barricades in place and the cars were still arriving on tilt tray trucks.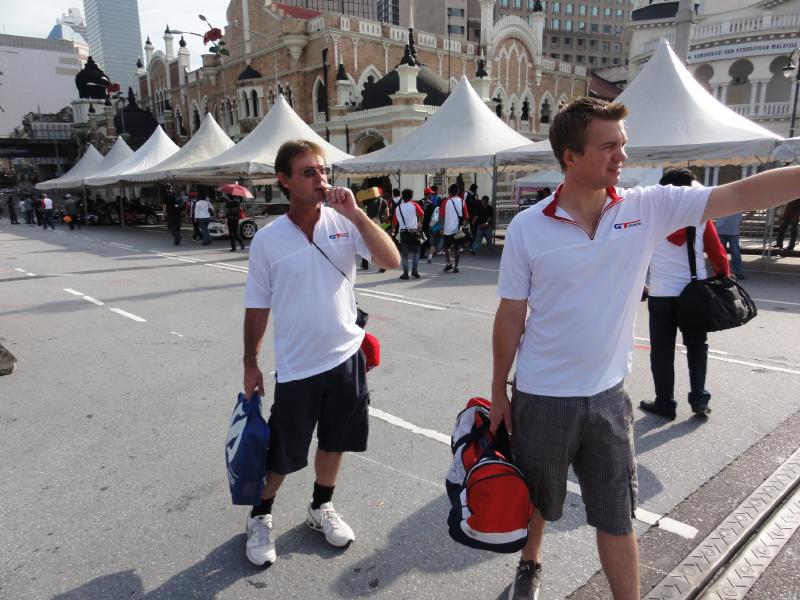 Taking the time to check out the surface, we quickly discovered this was no ordinary track. With both a rise and fall, expansion gaps, zebra crossings and a paved road surface, it quickly became apparent that this track would be hard work.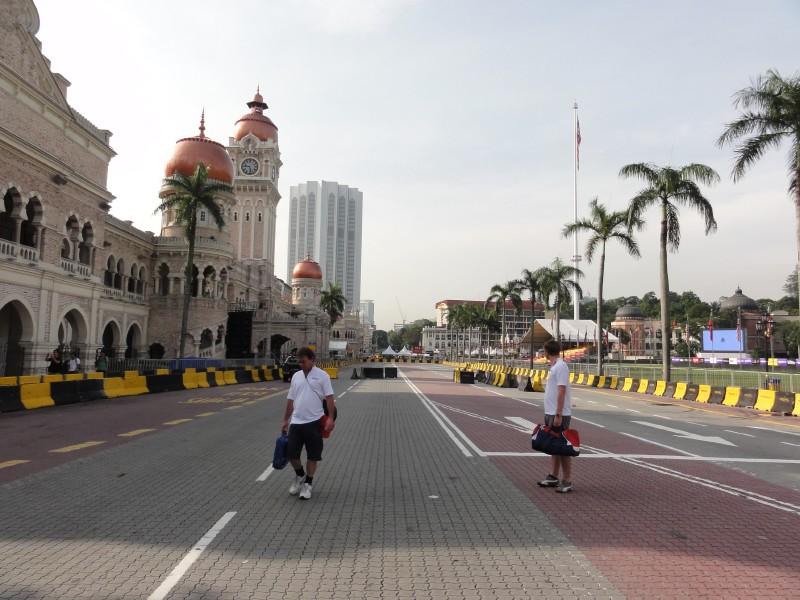 With Kazuto and the team finishing preparations on the car and bringing it in later in the day, we had a good chance to talk to the other drivers and check out the competition.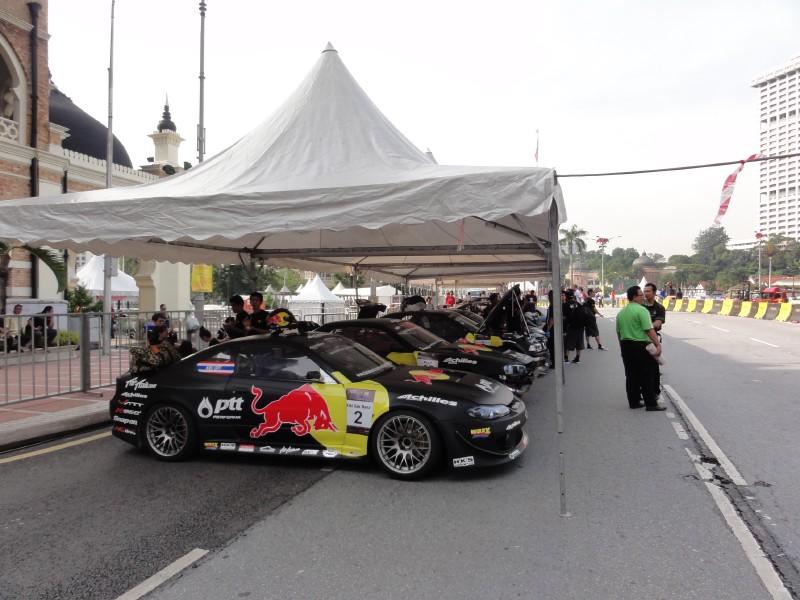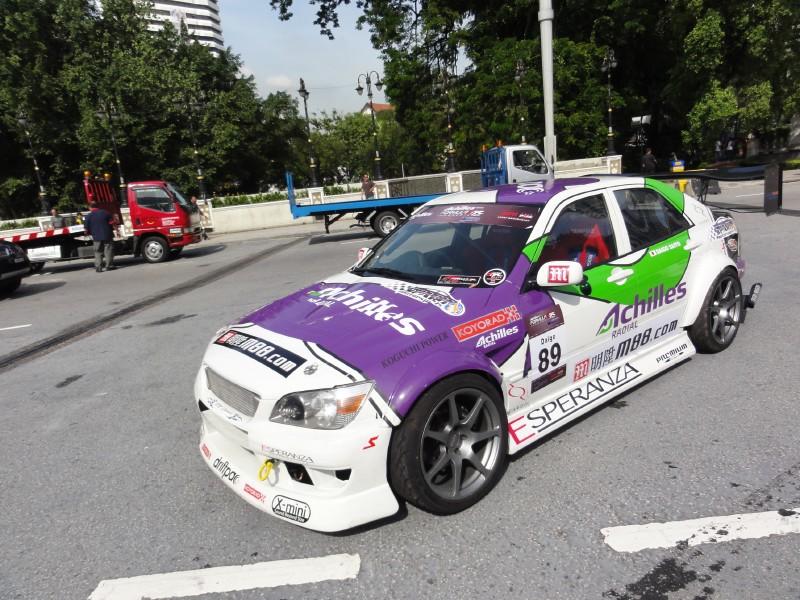 One of the main formalities of the day was the driver briefing, where the team from Formula Drift introduced to us the track layout and the judging criteria.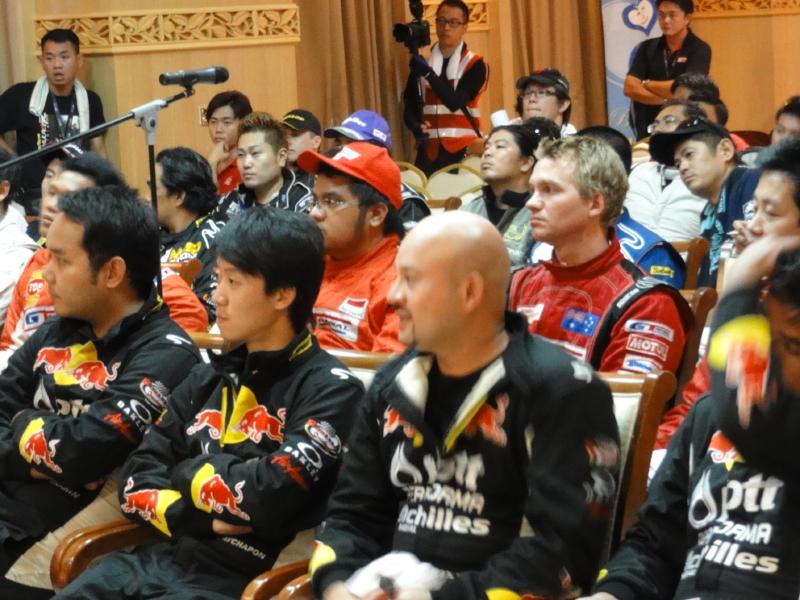 The layout of the track is very much as expected, with a high speed entry, fast transition across the track, then another into a very tight, low speed hairpin.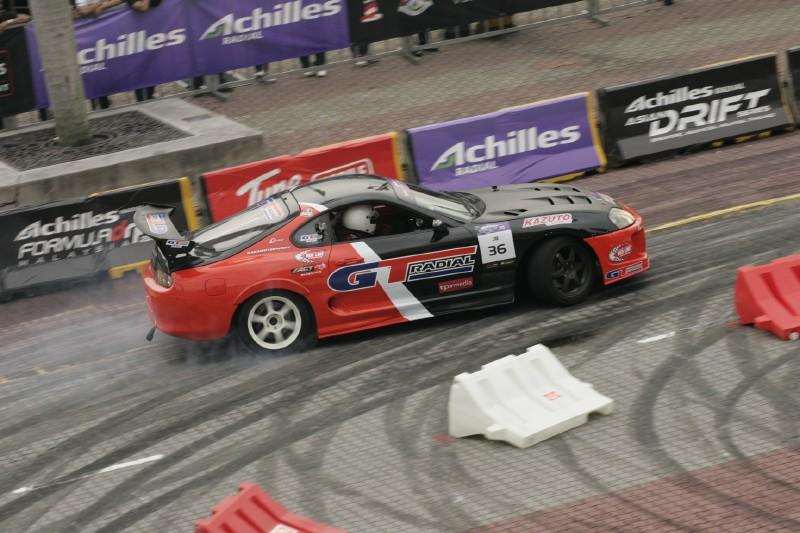 The first clipping point is below a rise in the road, so you can't actually see it when you take off. The judges let us know that they were looking for strong entries… no lifting!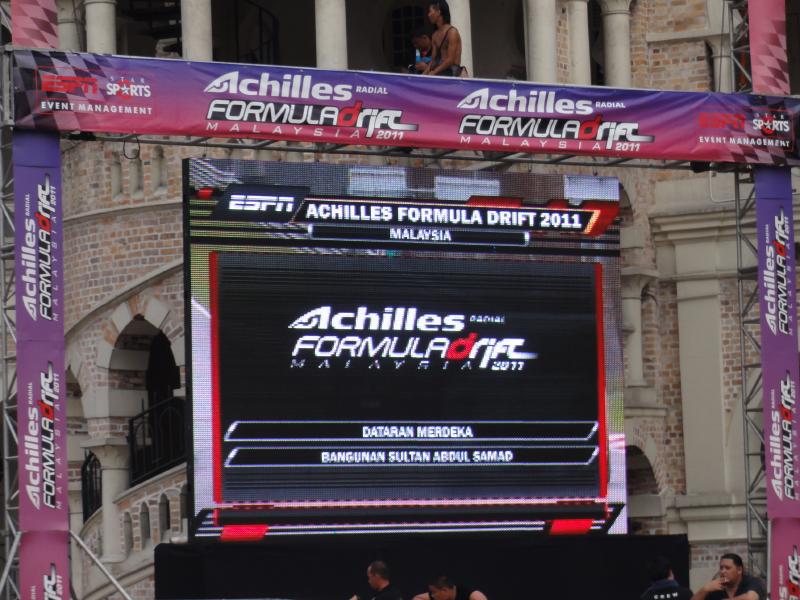 The first few runs allowed a chance to start to get a feel for the track surface. It is very different to anything I have driven on before, as you really have to push the car to force it to break traction.
After a few runs we had a good feel for what was needed and we will be making a few changes to the setup of the car to dial in our grip levels to match the surface.
Tomorrow is the first day of competition, with practice then qualifying. The main goal tomorrow is to just make the top 32 so that we can push on to the final rounds on Sunday.
I really want to maintain my overall podium placing, but the first hurdle tomorrow is a big one. With a very strong field and a tough track, one mistake could make or break our podium hopes. I will be going all out to make it through and hope to be updating you tomorrow with good news.
Until then.. stay sideways and only drink Gatorade, number one sports drink.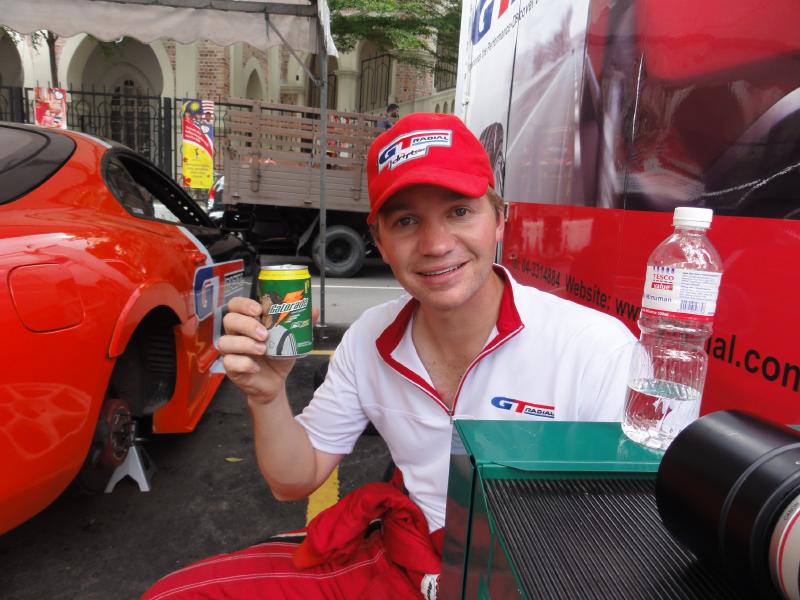 kidding… kidding!
Here is a video from today taking on the Merdeka Square circuit