EVENT REPORT: 1st Place @ Repco Pro Series Rnd 6!
Round 6 of the Stadium Drift Australia Repco Pro Series was held last Sunday at Archerfield, Brisbane.  This was the second last round of the series and after a challenging season so far, I was determined to make up for it.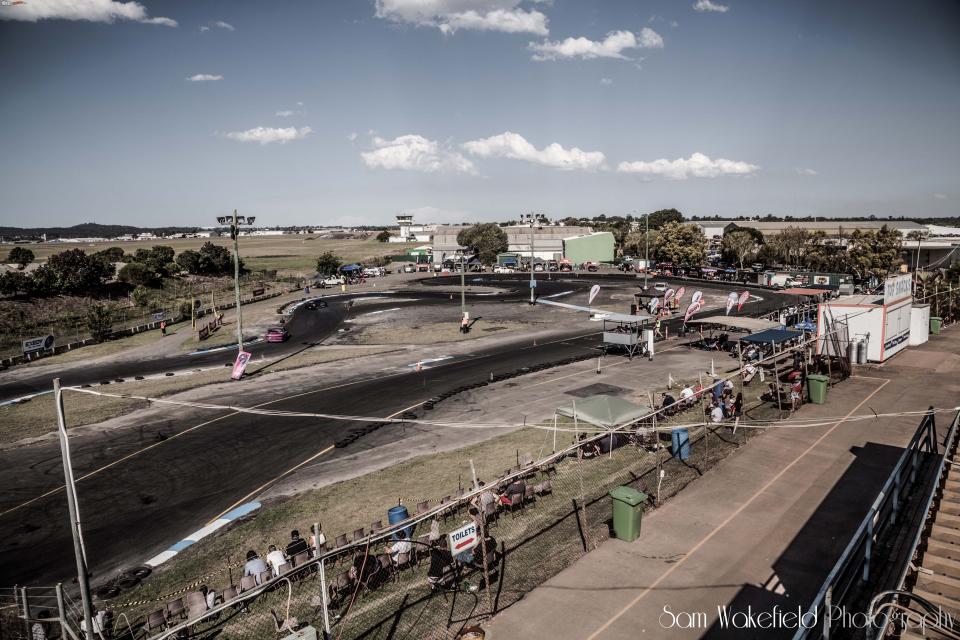 We got to the track in the morning and got ourselves ready to head out on track for practice.  After a few laps, the new suspension setup on the Tyreright Sil80 was feeling great and the GT Radial HPYs were doing exactly what I needed them to.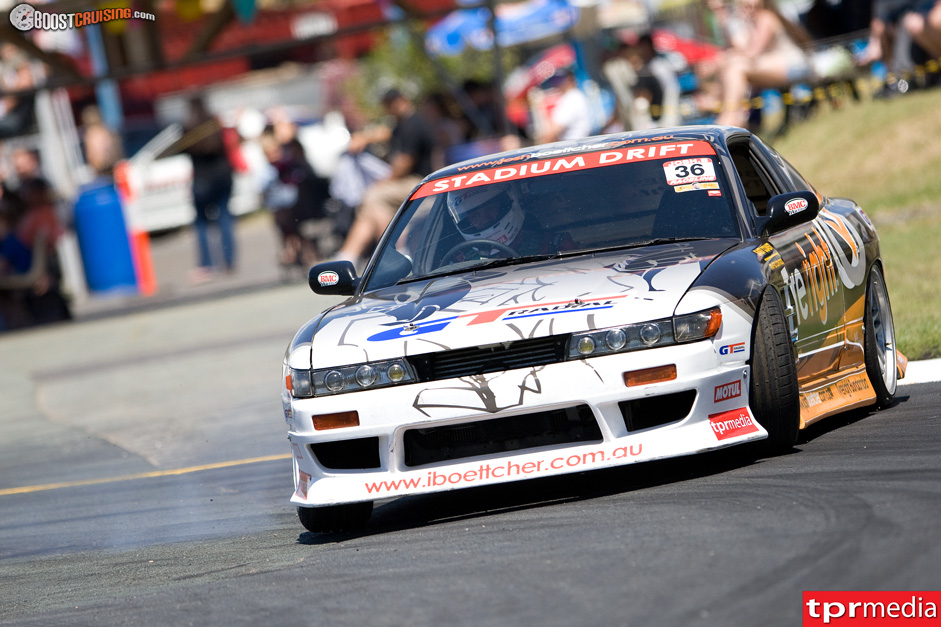 After a briefing to find out exactly what the judges were after we all lined up to head out for the heat battles.  I had a drawn a tough line up for my 4 random battles, but this meant I could push hard against these guys and have some momentum going into the finals.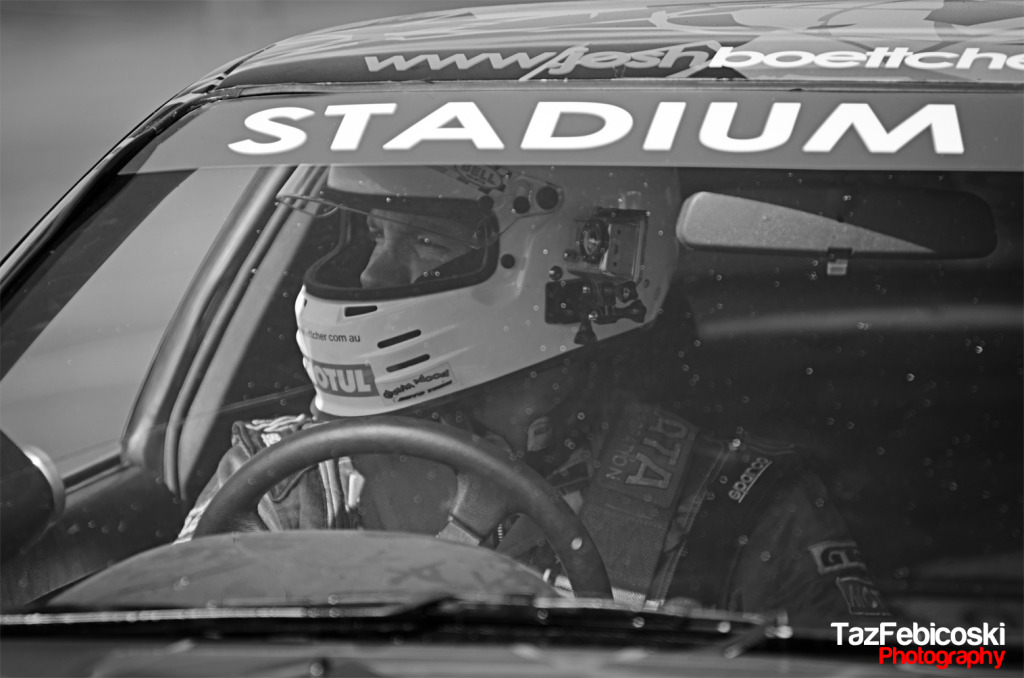 My goal for the day was to chase as hard as I possibly could.  In my first chase run this is exactly what I did, and I was so close to the lead driver I wasn't 100% sure I wouldn't hit him.  But I was able to keep it smooth with no mistakes only inches behind him.  It reminded me how close I can go without causing any problems and I kept trying to get that close through the rest of the heat battles.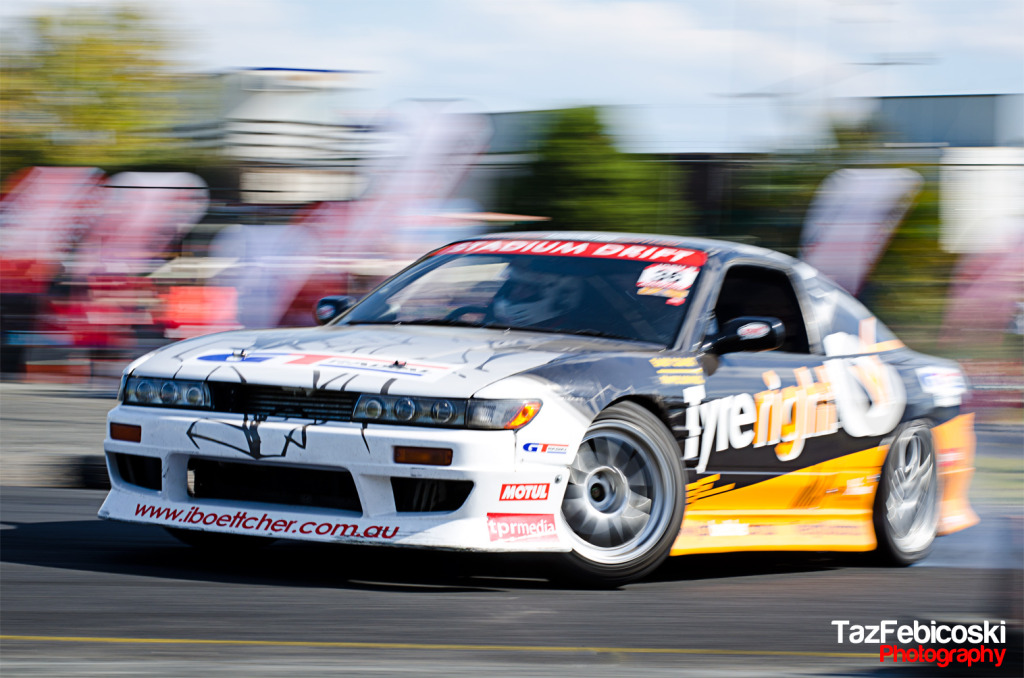 After 3 heat battles, I knew I'd made no mistakes and stayed close to all my competitors and later found out I was leading the points at that stage. Coming into the 4th and final battle of the heats against young Nick Coulson in his VE V8 Ute, I carried on with the same plan.  Everything was going great until the second last corner of the chase run, I got right up beside Nick, but wound up the car a bit too tight and my change of direction into the last corner was too fast and I spun.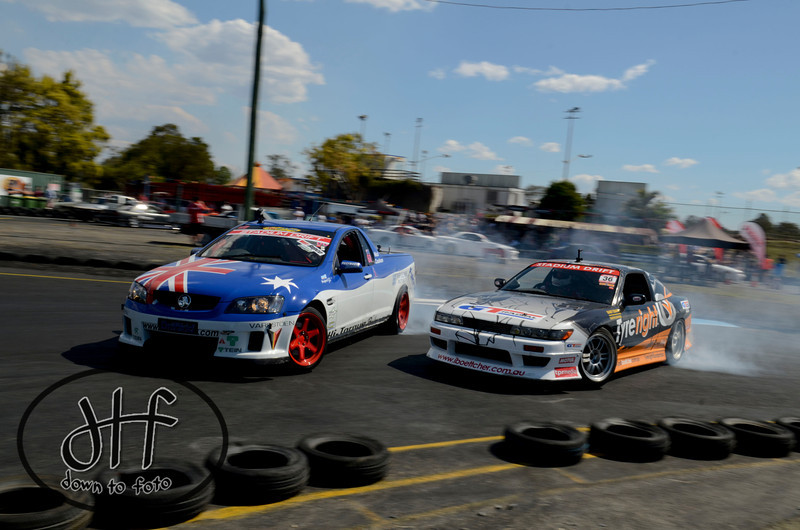 With the level of competition this season I was worried I wouldn't make it in to the top 7  and straight through to the A main final, but with the great scores I had earlier on, I held on to grab 5th.  This put me against Ron Lange in the A Main top 8.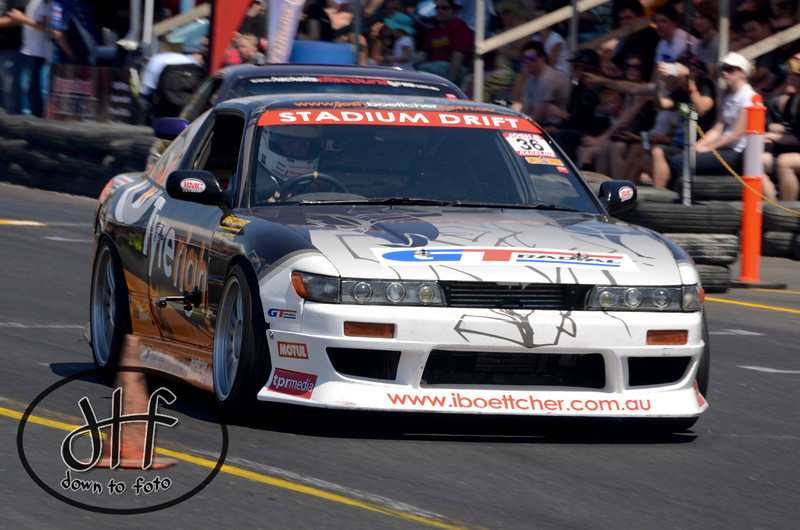 It was a very tight battle against Ron as he spends a lot of time at the Archerfield track, but we were able to pull off the win and went through to the top 4.  This put me against the super hard charging Tony Harrison in his V8 Sil80.  Tony's been battling it out with Rob Whyte for the series all year and never takes it easy!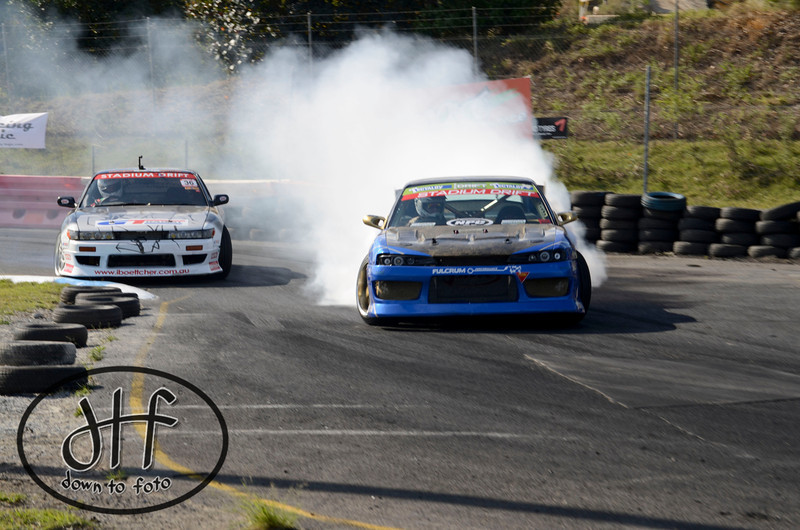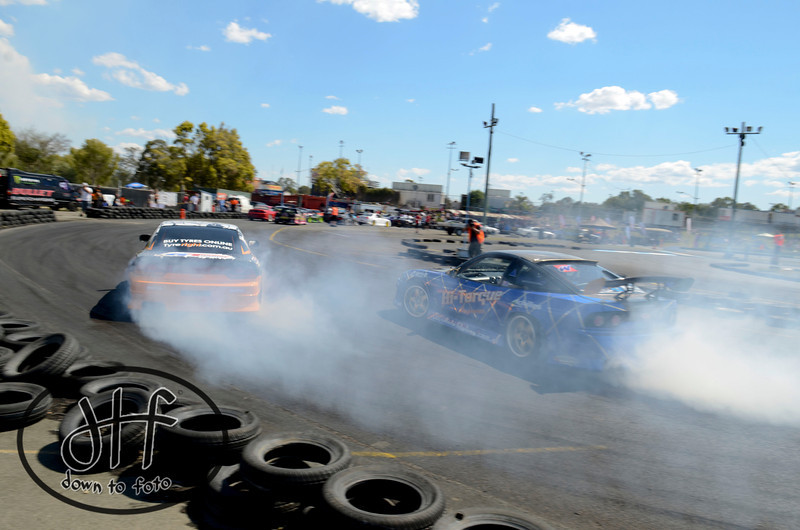 I chased tony as hard as I could and just stayed close enough and kept my run as tidy as I could.  On the chase run I went as hard as I could to try and make it hard for Tony to keep up.  I could hear the V8 in my window, so I knew he was close for most of the run.  When I pulled up my team let me know that Tony had made an error behind me, and sure enough, I was through to the final battle for 1st place!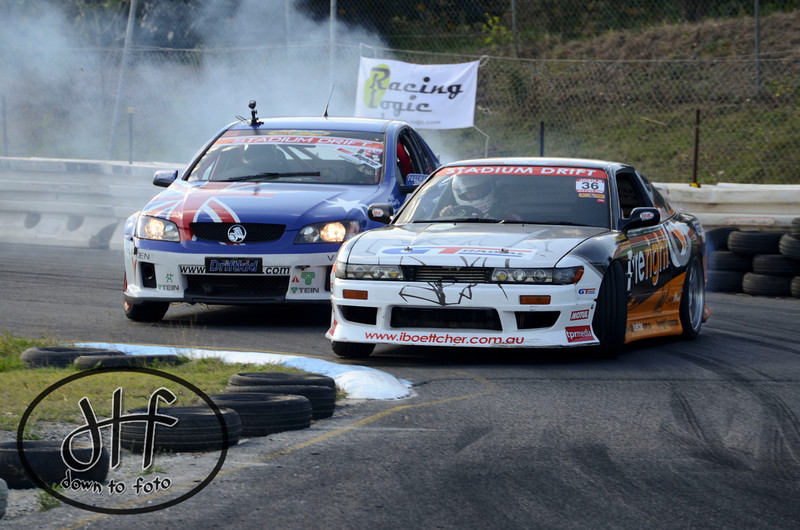 I was up against Nick Coulson again and I knew I could stay close to his big VE Ute on the tight track, but I was determined not to make the same mistake as earlier.  We took off on the first run and I could see he was close to me, but not right on my door.  I knew the only way to win was to go all out and put it right up beside him again.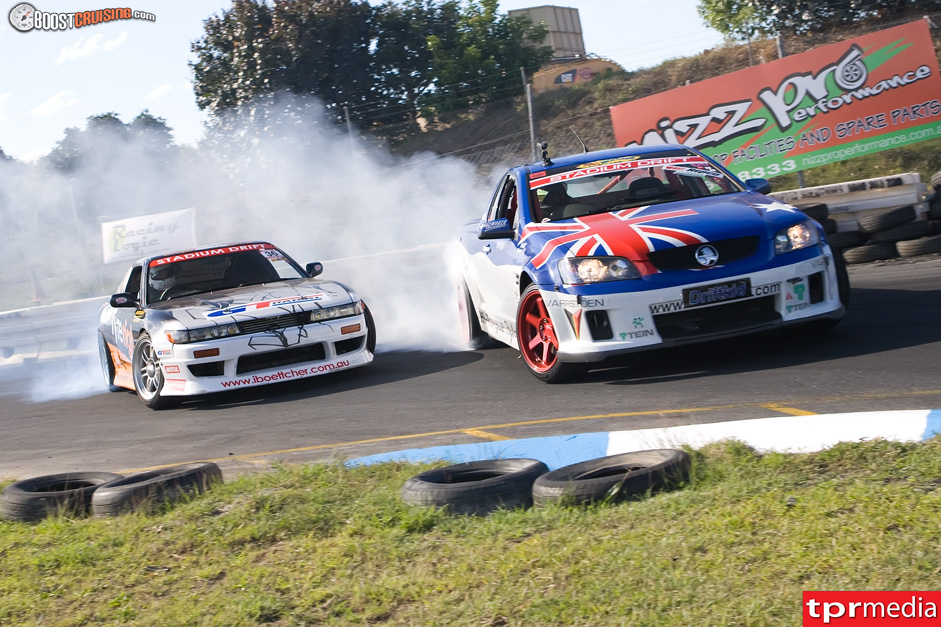 I stayed as close as was possible and coming into the last corner I made sure I didn't make the same error.  I thought I might have just taken the win, but not yet, the judges called a one more time!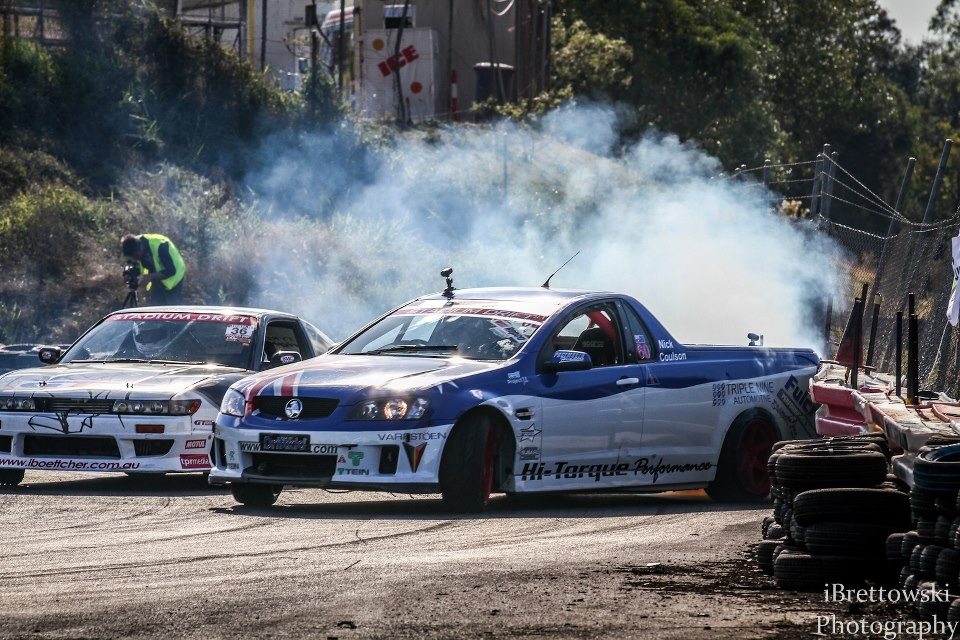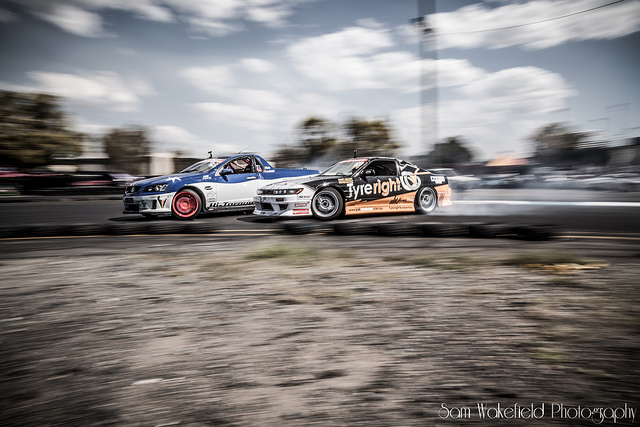 We lined up again and we both pushed even harder!  Nick ran a solid line, but I got even closer on my chase run and made no mistakes.  On my lead run I went as fast as I could and although Nick was able to stay with me, he wasn't quite as close as I was to him.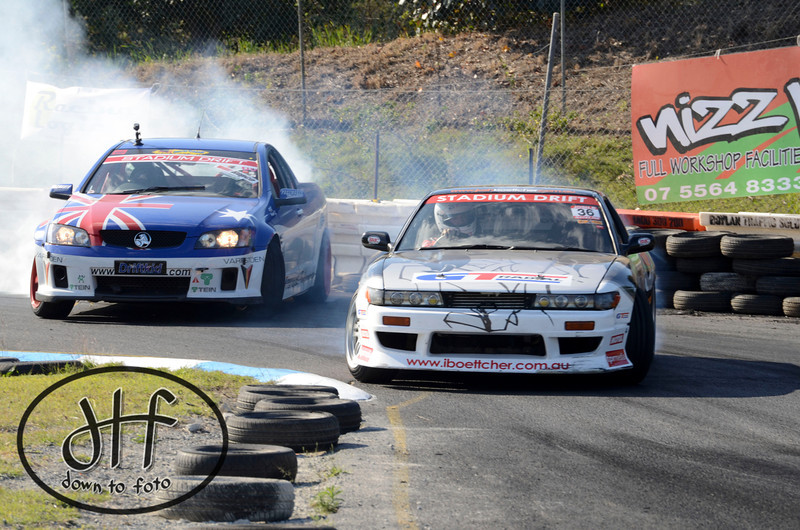 We waited for the official announcement.  And we did it, we had just taken our first win for this season!  The team couldn't be happier after so much hard work, we had the result we'd been after all year!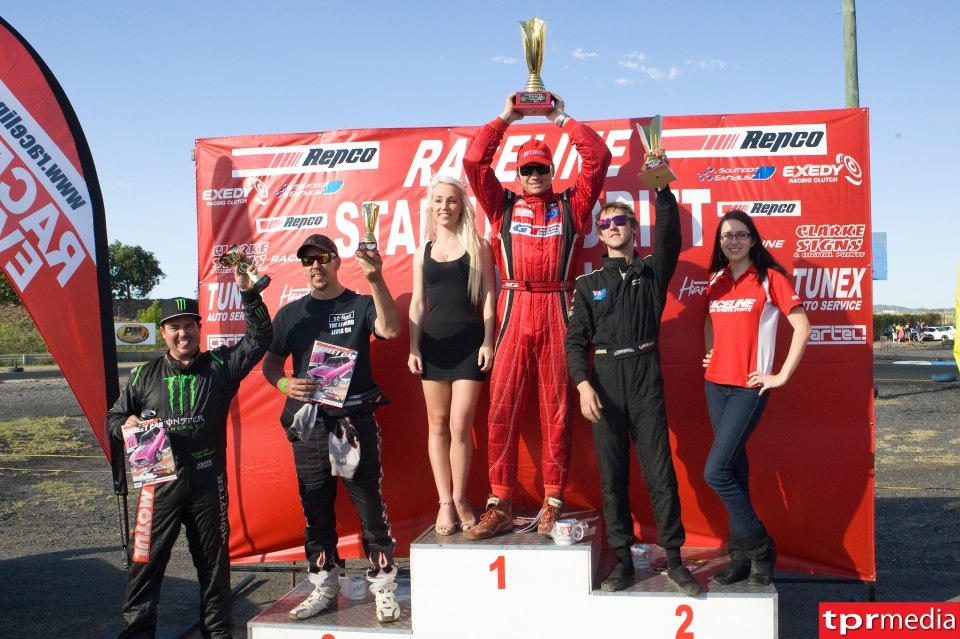 We were sitting in 7th place coming in to this round, but with some other competitor's results going the right way for us, we are now in 5th place only 5 points away from 3rd in the series.  1st and 2nd are too far ahead for anyone else to catch this year.  So with one round left the fight is on for the last step on the series podium. The points are as follows for the contenders:
3-Mick Rosenblatt—-74 pts

4-Nick Coulson— 71 pts

5-Josh Boettcher— 69 pts

6-Danny Kenneally—68 pts

7-Levi Clarke—60 pts
For us to earn 3rd place we need to finish ahead of all these guys, and 2 positions ahead of 'Mad' Mick Rosenblatt.   The Grand Final Round will be at Wakefield Park in Goulburn, NSW on the 10th and 11th of November.  We can't wait to fight it out, so if you can make it come down and see some hard fought battles!
STAY SIDEWAYS!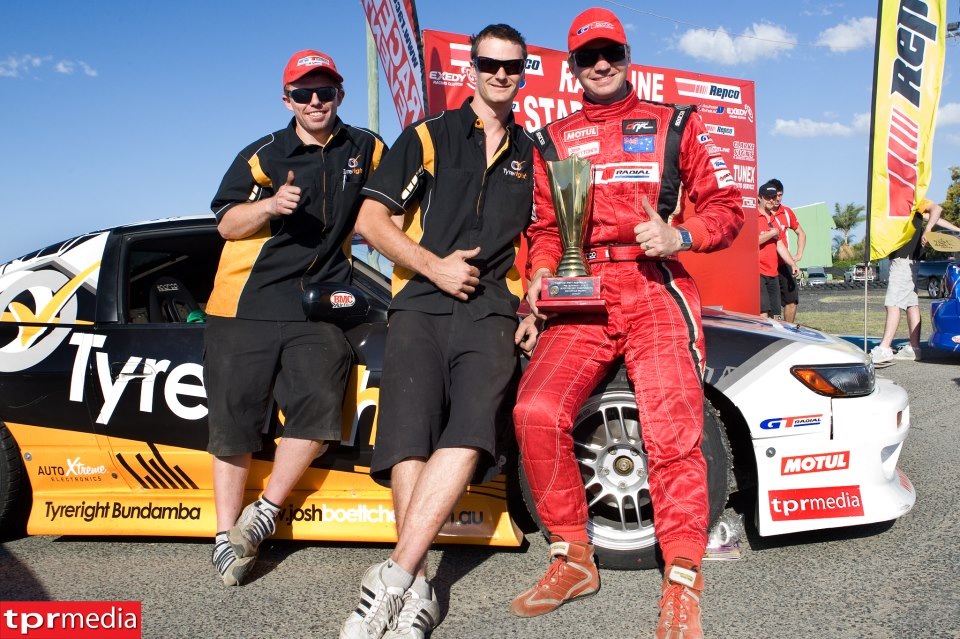 Also, stay tuned for some awesome news about the up coming final round of Formula Drift Asia…